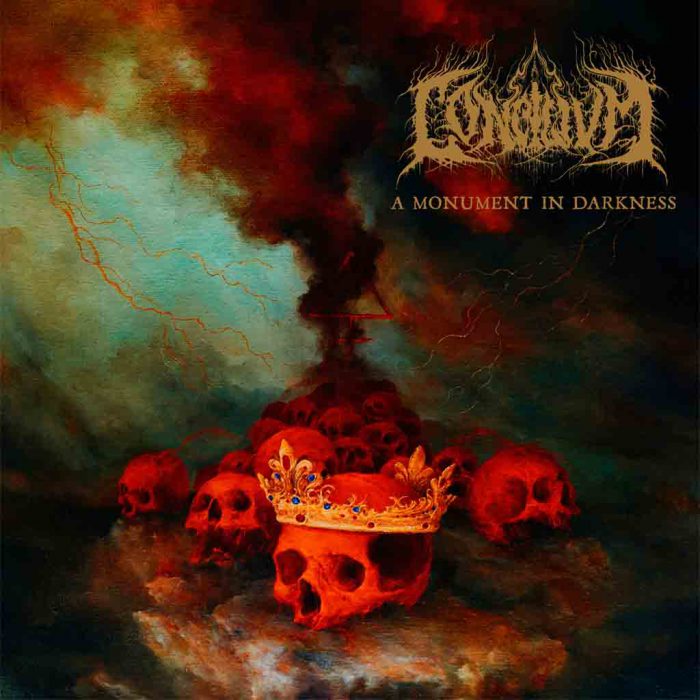 Mixing together the sounds of Incantation, Demigod, and melodic Swedish bands like early Unanimated, Concilivm create a thundering atmosphere of descent with a strong forward energy and songs where the riffs relate to each other and a theme, developing slowly in rolling conflicts.
While this might seem uptempo of Desecresy and Bolt Thrower, A Monument in Darkness nevertheless employs the same clash of textures over a trudging beat that produces a cavernous doom metal sound within a death metal context while keeping a martial energy without being monotonous.
Riffs start with crashing patterns balancing each other in inverse mirror image, then rise into melodic versions of themselves, gradually becoming what was always nascent in them as they twist and mutate for a final revelation, keeping the classic death metal intensity high all the way.
Tags: concilivm, death metal