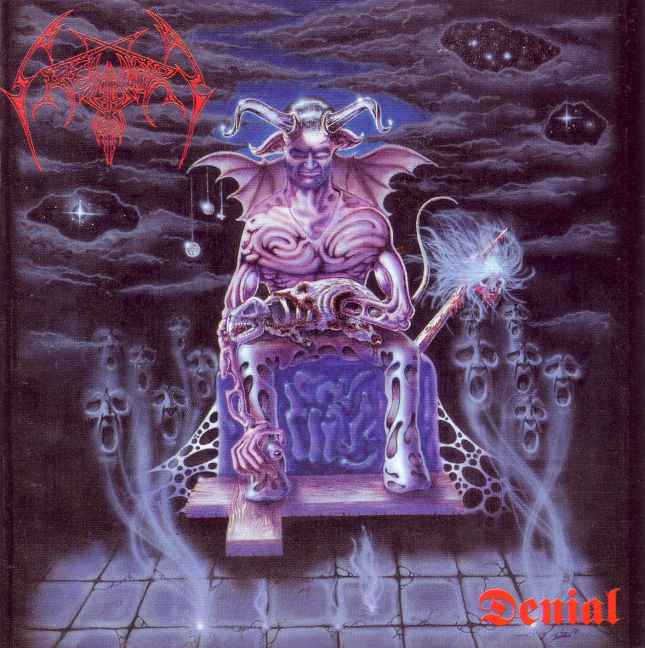 Article by David Rosales
Crematory's 1992 EP is the very definition of good, old riff salad death metal, at least from a basic technical stance. Strings of ideas fly by with less-than-optimal riff glue to hold them together, but an intuitive flow is always present. Adjacent riffs may be linked motif-wise, but sharp corner-turns are never too far away. There is a clear emphasis in contrasting rhythms to create interest in the music in the absence of clearer goals. Denial is a good example of why many black metal musicians who were originally playing death metal chose to forgo this style in order to look for more artistically meaningful avenues of expression. Crematory is fun, and there is an obvious emphasis on technical proficiency that although not forgetting entirely about coherence leaves it as a second thought, and any other landscaping is all but forgotten. Concept building is left to the lyrics, while the music is only an engine to carry those words.
Fans of this old school band's work tag this lazy and faceless approach as 'Crematory style', but in truth, it is just run-of-the-mill riff salad without any particular purpose; only remarkable for presenting some technical variation. This can be particularly observed when the band attempts to take rhythm to the edge of what their speed-based approach allows them and creates this ass-shaking syncopation worthy of Brazilian carnivals. This comes out as comical, but perhaps technically 'interesting' for drummers. The guitar's work is completely driven by these frenetic drums that seem more interested in showing off how many different patterns they can cram into half a minute than in contributing to the larger picture. In fact, the whole of the music appears to be an excuse for rhythmic exercises in "fun and gore". This is an early demonstration of tongue-in-cheek emptiness that lead these musicians to explore technique but reveal nothing to the soul.
Tags: 1992, crematory, death metal, denial, Swedish Death Metal, tribal rhythms