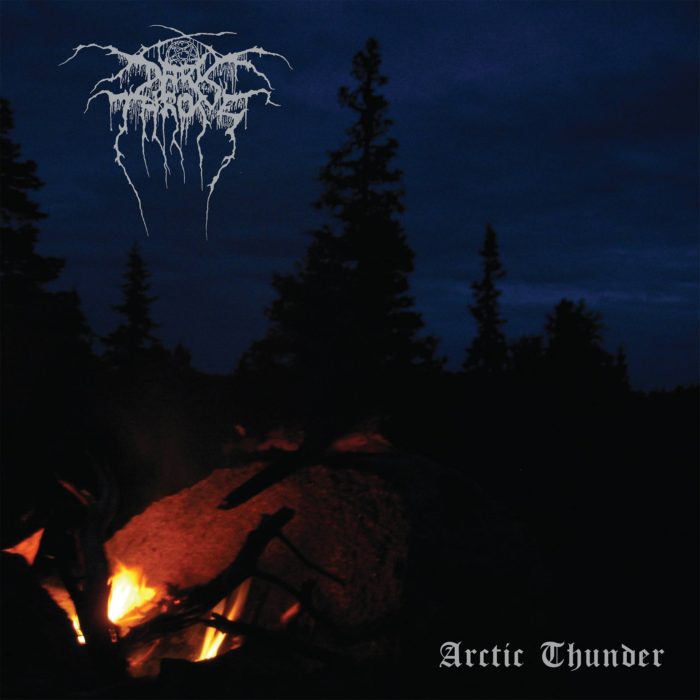 Article by Lance Viggiano
Darkthrone have spent the records FOAD through The Underground Resistance regressing into their pre-Celtic Frost influences. Sensing their customers' growing unpopularity with this black 'n' roll approach, Fenriz and Nocturno Culto try to save face on Artic Thunder by regressing into their own work. The upshot is that nobody but Miller Lite Throne can sell mediocre riffs in cyclical songs as well as these two. The downshift is that they cannot muster enough enthusiasm or energy to play their own ideas with the dedication of a devoted bar-tier cover band.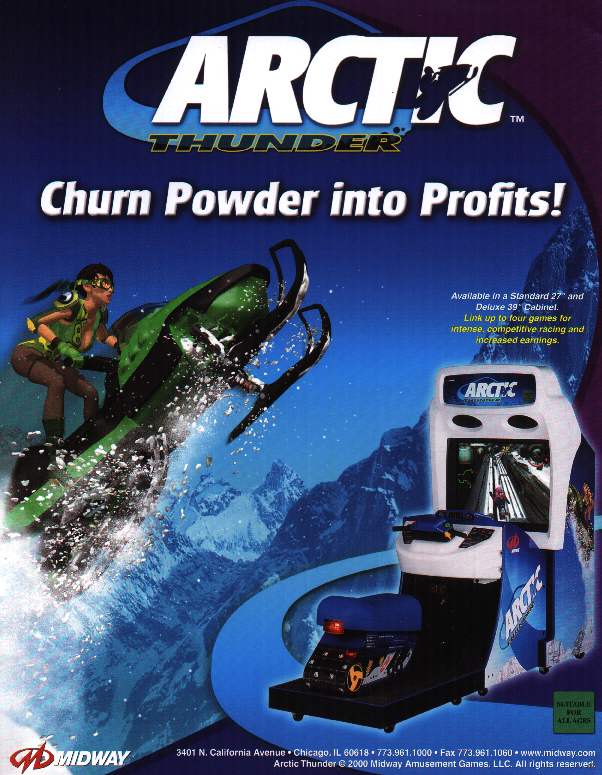 Per the band's own admission, the vocal duties are now handled exclusively by Nocturno Culto to provide a holistic and introspective continuity. The problem of course is that, of the newer albums, it has been Fenriz who has been most successful in carrying the lackluster songs because his historian's knowledge of metal music embues his performances with a sense of playfulness, injecting even the most ludicrous and hysterical outbursts with a pointed but appropriate whimsicality. Arctic Thunder lacks the juvenile playfulness that makes previous efforts listenable after a few drinks provided one is willing to just enjoy ones night without wishing to gain lasting insights.
As always, these gentlemen acutely understand what makes for the most appropriate analogue tones but that pseudo audiophile ecstasy does not carry these songs; which meander over painfully canned riffs. The best moments of this record are actually the guitar solos which are brief but stein raising. Every riff follows the same general formula: quintessential melancholic Darkthrone riff next to unrelated but equally defeated trademark riff back and forth until the melodious solo breaks apart the mood for a moment until the song descends back into its self-depravity for a reprisal then conclusion.
The lyrics are of the now typical jaded canned subject matter. Essentially this is a less abrasive Panzerfaust at 1.5 pace. It begs the question: did the world really need another series of luminous lamentations drearily dripping down from the heavens extolling the bitter lamentations of the ancestors who look poorly upon the deeds of their kin? We get it: metal is in a hard place but perhaps instead of looking back and whining about it, you show the young upstarts a thing or two? Word may not have reached the darkest of thrones but the kingdom has indeed heard the same call of elder gods whose words are repeated here nearly verbatim but with none of the vigor or exuberance displayed by the deities due to the intoxicating effects of liters of watered down lager upon the duo. The senility of the elite proceeds apace. Litethrone – Artic Thunder is one more exercise in complaint that drags metal further down into…… Who cares this record is fucking boring.
Quality: **/*****
Purchase: */*****
Tags: Arctic Thunder, beer metal, Black Metal, boring, cash grab, darkthrone, peaceville, peaceville records, review