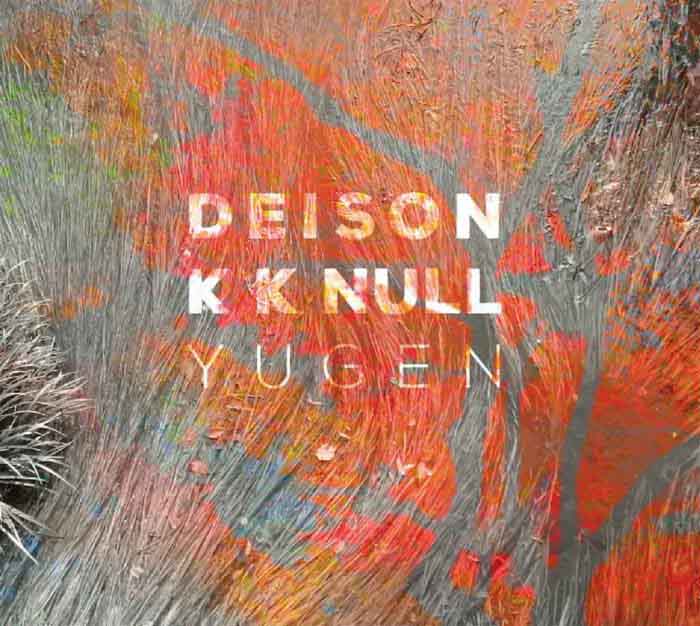 Another collaboration from K.K. Null shows us the immense flexibility of the almost pure music he creates from manipulated sound, with Deison providing what sounds like a techno/necrowave framework over which ominous, haunting, and disturbing noise hangs like a funereal curtain.
Songs build like veils of smoke accumulating, parts moving in different directions until some synchrony is reached, at which point the narrative dissolves and something new emerges from the obscurity, creating the combination of ambiguity and hopeful emptiness which drives all outsider music.
With a foot in both worlds, Yugen builds itself from both deliberately erratic digital beats and sound of unclear origins, contrasting the finite and the unknowable in convergent streams which make the crossover between these two appealing, tantalizing, and forbidding. Despite seeming to fit easily within the framework of either style, this release occupies both spaces at once, stimulating the mind with a confounding protean unity in duality.
Like most layered music, it consists of creating something like a groove and then producing complex sounds within it which draw that stability into different directions, prompting the rhythm track to break and go elsewhere, only returning to theme through suggestions of similarity in shape and texture.
Rare for a Null-associated release, Yugen avoids sonic extremities, preferring to subvert rather than bludgeon. It makes for a perplexing listen, both pleasing to the ear and challenging it, taking the howling wildlands of dystopia and bringing them into the living room where all can shiver in bug-eyed horror.