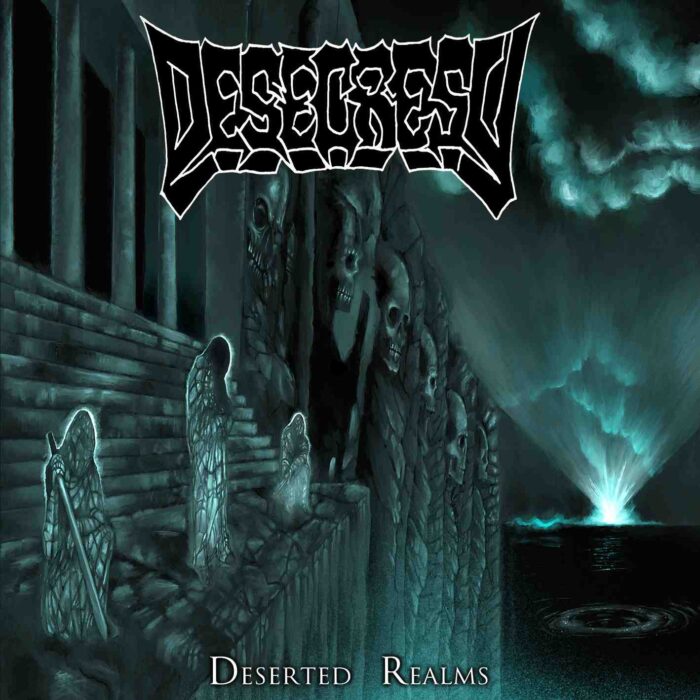 On the surface, Desecresy grafted Bolt Thrower into periodically ambient underground metal like Asphyx and Demoncy, producing a sense of exploring catacombs and labyrinths in darkness while pursuing or being pursued, producing a mood of contemplative calm in the midst of intensity.
Underneath however we find dark metal of the nocturnal variety like the first Darkthrone or second Cadaver, shadowed by the subterranean obscurity of early Incantation, but developed in its own vocabulary of droning ambient riffs that shift internal form while keeping rhythm consistent.
This produces an effect like a fever dream, where distinct objects emerge from a very similar background that seems to alter itself when the focus is elsewhere, revealing an infinite maze of possibilities emerging from a few core ideas to which the momentum returns before deviating yet again.
Deserted Realms calls to mind the style of more recent Descresy works, specifically Chasmic Transcendence (2014) but with the driving power of Arches of Entropy, creating old school death metal with its own voice and approach but that upholds the distinctive power of the genre.
Tags: death metal, desecresy