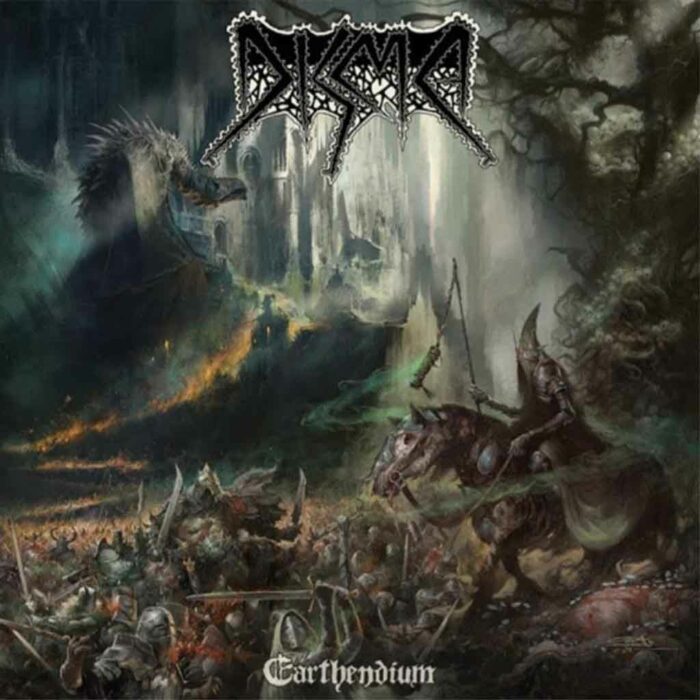 Writing death metal requires taking the listener to the edges of coherent relationships between riffs in order to emphasize an internal dialogue in the song, where writing doom metal involves bringing the hearer to the edge of monotony and then introducing improbable forward motion. Doom-death does both.
As part of their struggle to achieve both of these, Disma bring forth a dialect of the death metal riff-language that emphasizes drone and the domination of guitars over drums with a type of ambient sonic contrast that moves songs forward like a lava flow saturating, falling, and then piling up in an inevitable progression toward total incineration of all life in its path.
Some of these riffs hit on familiar patterns and very basic, stodgy and obvious confrontations, but as a whole, the album maintains a coherence within songs and a consistent atmosphere in which internal textural shifts signal development, then melody expands upon that, for a grimly devastating experience of crushing hopelessness leading to ideation of violence.
Tags: death metal, disma