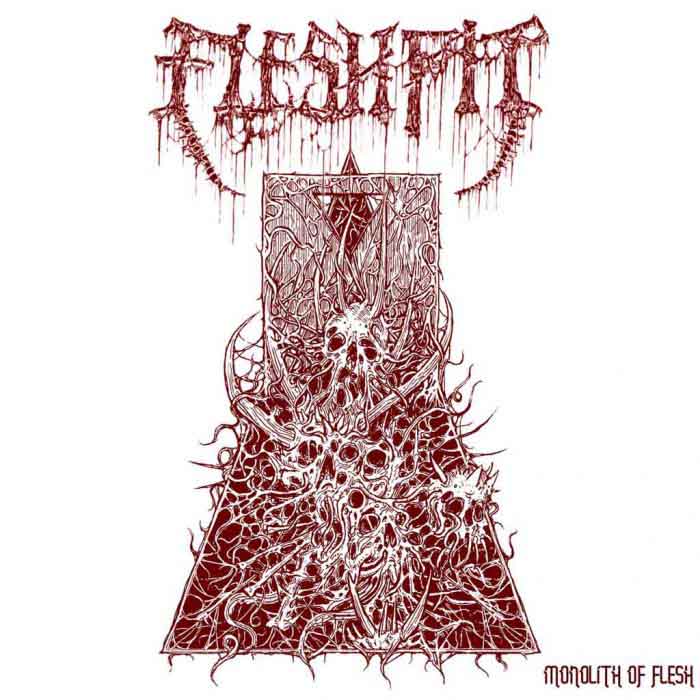 Showing influence from later Immolation blended with early thunderous Florida death metal, Flesh Pit attempts to reinvent a genre by going back to its roots and carrying forward instead of changing paths. This produces a highly listenable demo that balances the primitive with the cerebral.
It produces its own voice, injecting a certain cinematic grandeur into doom-death riffs which then expand over the course of songs into the combination of trudging rhythms and explosive percussive power chord streams that made Florida metal great. Using more than two riffs per song, and tossing in a few variations, allows this band to keep basic themes interesting.
Unlike your average death metal demo, Flesh Pit know how to bring songs to a point of focus on the clash of their themes and from that, to bring out a triumphant synthesis that allows the initial theme to shine forth afterward in a new context. This makes for a compelling listen from ancient roots.
Tags: death metal, flesh pit