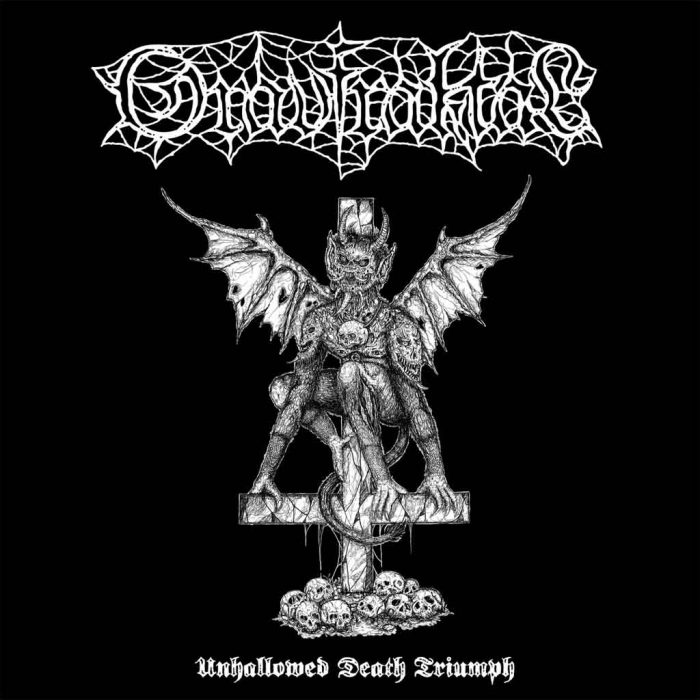 Metal finds itself adrift between major movements, having perfected itself with black metal, especially as the genre re-incorporated death metal influences. Morons took that back into rock with "technical death metal" and "post-metal," and the underground retaliated by becoming hardcore punk with "war metal."
Gravfraktal come to us by combining d-beat Swedish style death metal with oddball ritual black metal like Havohej or Black Funeral, creating a strange melodic atmosphere generally based on the interplay of three riffs in a song and the turnarounds and connective budget riffs necessary to tie it together.
Unhallowed Death Triumph shows us a work in progress, uncertain of which riffs to include and how to focus each song, but still giving a new voice to old genres by only partially combining them, more in keeping with the spirit of noctural dark metal from the early 1990s than the more vigorous death metal and war metal to follow.
Tags: death metal, gravfraktal