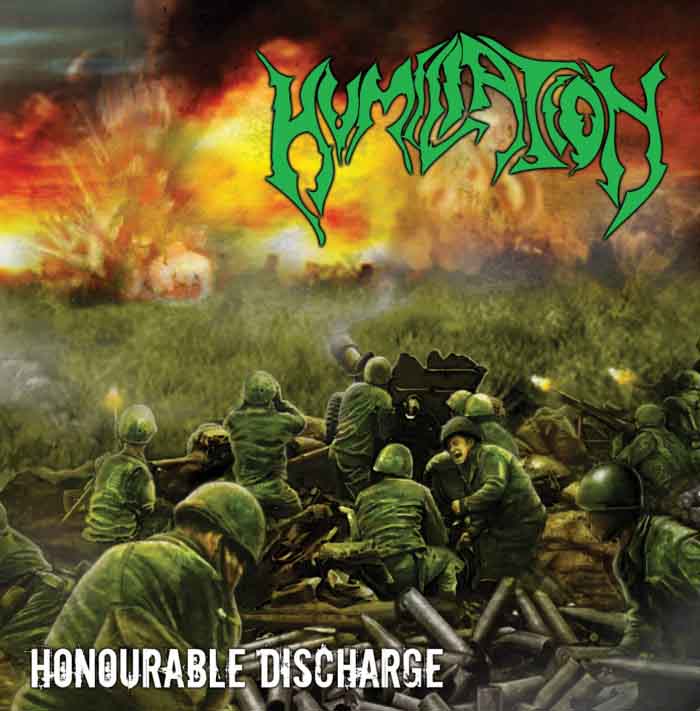 This band is a pretty decent Bolt Thrower clone, with two caveats: their riff-writing relies on Pantera-blockhead phrases based purely in rhythmic expectation, and their songs are extremely simple in form in part because they are based around tropes borrowed from albums by that English band.
Nonetheless, Honourable Discharge is pleasant to listen to, and there are no extraneous parts or obvious non-sequiturs, even if the hard rock + muted power chords riffs make me groan. When this is on in the background, nothing sounds out of place or wrong but I cannot imagine putting this on and looking forward to listen to it, and this is entirely unrelated to its style. It relies on too many mentally basic riff and song structure techniques to interest me.
Other than that, there is no point saying bad things about these guys however. They are probably a great local band, one that you might explain to friends as "recent Bolt Thrower as if played by 1992 Bolt Thrower," and they clearly understand and take great joy in their primary influence. If you wonder what Num Skull, the last Bolt Thrower album, and Motley Crue might sound like if blended well, Honourable Discharge provides a portal to that vision.
Tags: anal sex, Bolt Thrower, Grindcore, hard rock, humiliation, review