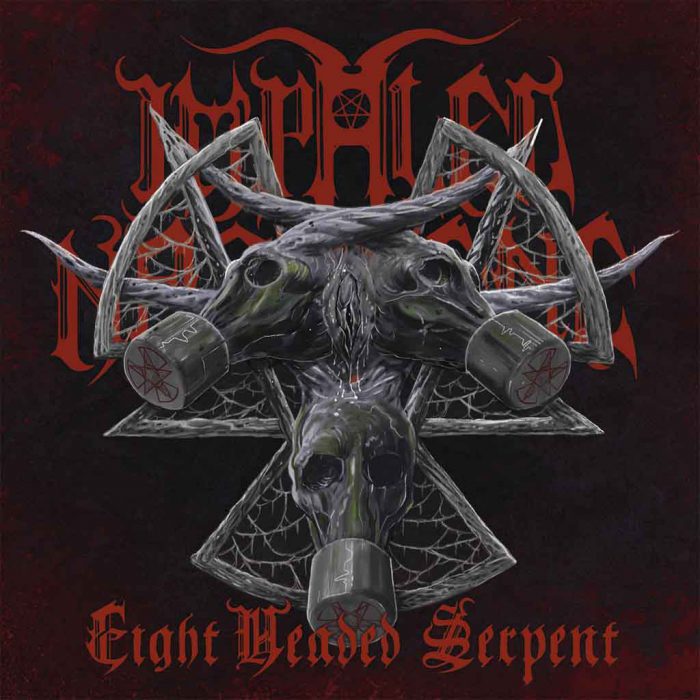 As discussed here before, the real question to a reviewer is, "Would you buy this?" My answer to Eight Headed Serpent might be no, but I would certainly stream it.
This release tries to combine all of the later Impaled Nazarene material, namely everything after Ugra-Karma where the band created its epic style and content. If you get one Impaled Nazarene album, that is the classic, but like Latex Cult, this new work aims for a punk-metal hybrid.
You might compare it to Motörhead more than anything else: verse-chorus songs, bounding choruses and screedal verses, with riffs somewhere between punk, 1970s atmospheric progressive played by a grunge band, and early grindcore-influenced black metal.
Little here creates any surprises and the album is slighly uneven, with some tracks clearly sounding more hasty than others, but on the whole it delivers high energy and a unique perspective that musically seems to be about something other than ripping off the past.
Tags: Black Metal, impaled nazarene