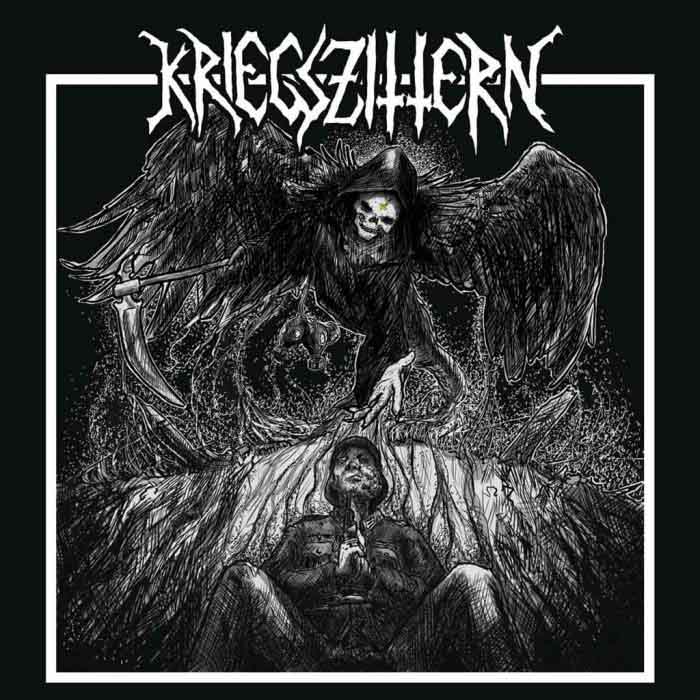 This basic but energetic death metal comes to us from a time before the full differentiation of the style, when grindcore and basic song structure death metal could coexist in the same band, sort of like what Master, Cianide, Massacre, and Benediction did.
Songs follow a simple pattern of two riffs, but often throw in a third theme as well as introductions and the death metal equivalent of turnarounds, sudden contrary riffs which re-contextualize all previous interactions. Riffs, formed from familiar parts, nonetheless have unique forms.
Enough variation exists between songs and their riffs for each one to stand out as unique, and to seem to thematically model its topic or at least song title, and while not too much develops in each, they present unique and energetic views of these notions for a satisfying rolling death metal experience.
Tags: death metal, kriegszittern