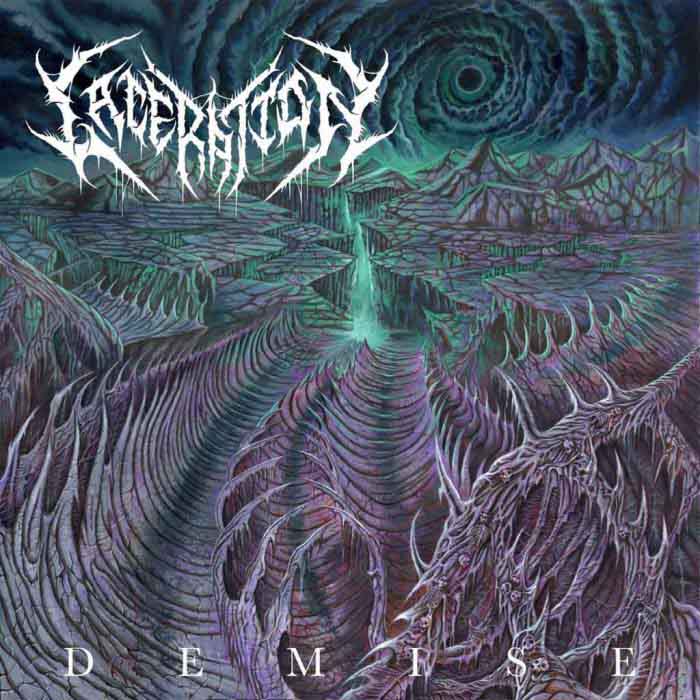 Possessed created songs using death metal riffs in speed metal frameworks, but Laceration follows Immolation and Demigod in using speed metal riffs within atmospheric death metal songs, allowing the momentum of the song to merge with the mood, in which the different riffs tell a story through complement and contrast.
Laceration preserves from speed metal the power of the tempo change, and takes from death metal the ability to string together a few riffs in a formula which encloses the riff-chorus themes, then repeats that throughout the song with a few variations for intensity and to allow in spindly, wild guitar solos in the Incantation style.
While relatively low-tech, this approach allows the band to work in a series of familiar patterns in novel riffs with a dark ambience hearkening back to the early days of death metal. If you ever wanted Exhorder or Sacred Reich to do a crossover album, Demise will fulfill your hopes.
Tags: death metal, laceration