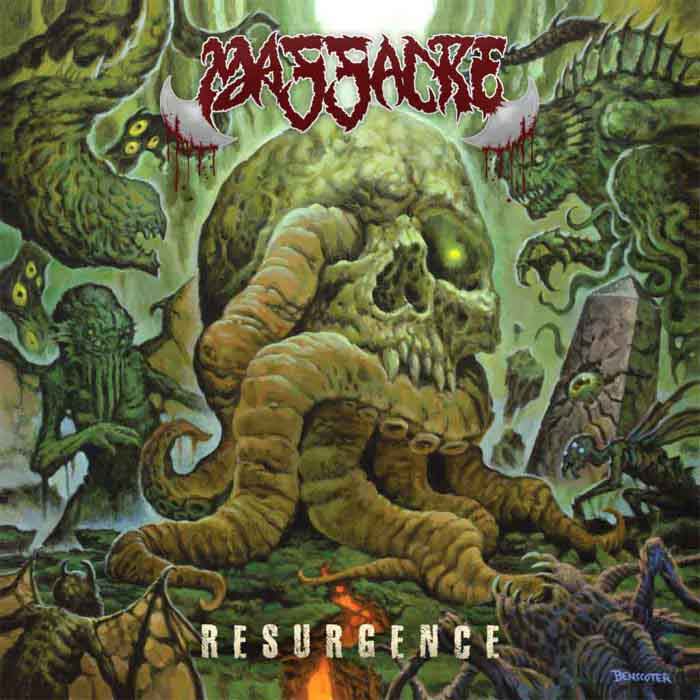 Like most of nowadays death metal, this album has its moments, but fundamentally, is a speed metal and heavy metal hybrid dressed up as death metal. Like rock music, it focuses on establishing tonal centers and then using fills around those to keep its riffs together, instead of getting fully chromatic and using phrasal, through-composed music.
The riffs on Resurgence generally focus on lots of repetitive downstroking, aiming to hammer home the root note, and then the band layers vocals and melodic lead guitars over that, but these songs have both very little tonal motion and almost no phrasal riffs, which gives them a static nature; songs do not evolve, but rotate around an exchange between riffs and a chorus.
Resurgence offends no one and maintains enough edge to draw in a mainstream audience, but it will not hold up to repeated listens.
Tags: death metal, massacre