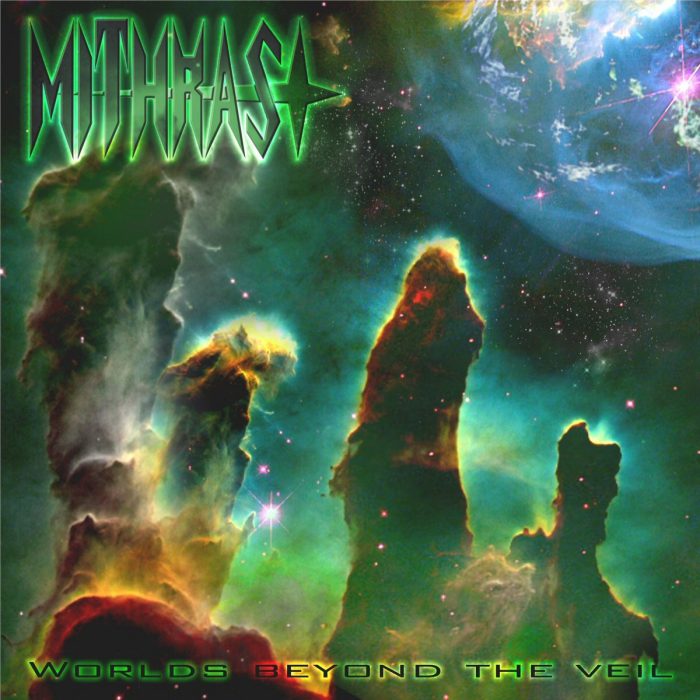 article by Svennerick
Morbid Angel's output after Covenant led to a huge divergence between Extreme metal fans. After the huge failure and one of Death metal's biggest downfalls, which was Domination, the band decided to change things up, which is a move that has to be admired, since many bands would milk out such a success and let their own music suffer in mediocrity.

The change was to be heard on Formulas Fatal To The Flesh, which introduced Steve Tucker as the new frontman, who might not be as charismatic as Vincent but does his job better and is a much more proficient player. Formulas… saw the band reinventing its style, while going back to the fast, aggressive and spiritual roots we heard on the outstanding debut Altars Of Madness.
One of those new elements was Trey's soloing, the LAVA, mostly consisting of tapping licks which stood in contrast to his manic style of spastic, disharmonic soloing and therefore created an ethereal and even inspiring vibe.
A few Modern Bands took influence from that era of Morbid Angel and it's not Behemoth recycling Gateways To Annihilation until the end of time, it's the UK band Mithras, who built a great emphasis on Morbid Angel's new stylistic directions but with greater ambition.
The Duo of both multi instrumentalists Rayner Coss and Leon Macey reached their peak of sound and atmosphere on their second offering Worlds Beyond The Veil, but it's to say that their debut Forever Advancing… Legions is also a competent work of combining hyperspeed brutal death metal with atmosphere and melody while writing memorable riffs, but that certain atmosphere is even more realized within aforementioned Worlds Beyond The Veil which was released in 2003.
Similar to Morbid Angel's Heretic which came out in the same year, this album is rather unorthodox in its production. The guitars have a warm, thick and "wall of sound" like character to them, yet they sound really washed out, which might raise a few eyebrows next to the sampled drums which turns people off for various reasons. Other than that, you will have a hard time hearing the bass, but according to the band the bass gives all the low end we hear on this disk, so it has found it's place in the mix. The vocals are handled in the typical Death metal manner, not much use of any effects except for some compression and reverb.
The riffing on this record range from basic power chord riffs to more advanced concepts and weird tone choices found in technical Death metal and are spiced up with pinch harmonics. Most of those riffs aren't "Out Of The Body" tier riffs (except the Riff on the title track at 1:29) but they lay a great foundation for the lead guitar, which is Mithras' trademark and makes them stand out compared to the basic shredders we find in today's Metal.
Like mentioned earlier Mithras is massively inspired by Tucker Era Morbid Angel and the leads prove that since they mostly "flow" above the riff attacks and hyperfast drumming. They mostly consist out of divebombs which occur throughout the rhythm sections and give a sense of progression during the song, similar to reaching a next level in a video game. Then those solos move into a two handed tapping affair or fast licks while always giving off a very ethereal, divine and majestic vibe that indulges the listener, examples being "Lords And Masters" and "Psyrens".
Next to your Metal tracks are some longer ambient like pieces, combining the lead guitar playing on its own with various techniques, layers and effects. This might seem gimmicky and uninspired, but fits rather well in the concept of the record with it's cosmic atmosphere.
Blasting along to his guitar playing, Leon Macey showcases us extreme metal drumming in breathtaking speeds. With that being said Mithras' music isn't accompanied by complicated rhythms, but mostly by playing blast beats and double bass with minimalistic designed fills which know how to transition from the riffs into the solos and how to give the tracks are bigger and larger feeling, which adds a lot to the impact Mithras try to achieve here.
Aforementioned bass isn't as present in the mix here as on most modern technical Death metal records, but it adds low end and even has it's moments to shine in songs like "Voices Of The Void".
Rayner Coss who sings next to playing bass uses a very throaty, barbaric mid range growl similar to David Vincent on Covenant. The vocals are used to tell us stories from outer space and enrich the already gigantic sound of Mithras' music as they are sung in a very commanding manner showing us that man has to go beyond his realm, similar to the music which shows us that we can achieve insane skills and craft art that's not from this world.
In summary this record showcases a lot of ambition and passion, considering that only two people achieved this huge sound with such intense songs which can put you into another dimension.
While it's not a perfect album and it is reminiscent of The Key by Nocturnus, due to the Space related themes and crazy guitar playing, but not as cheesy, I think it's fair to assume that a band that was this young during the composition period really found their own sound with this disk and shows us what potential a human can hold, even if it's only for lead guitar.
Tags: forever advancing legions, mithras, morbid angel, worlds beyond the veil