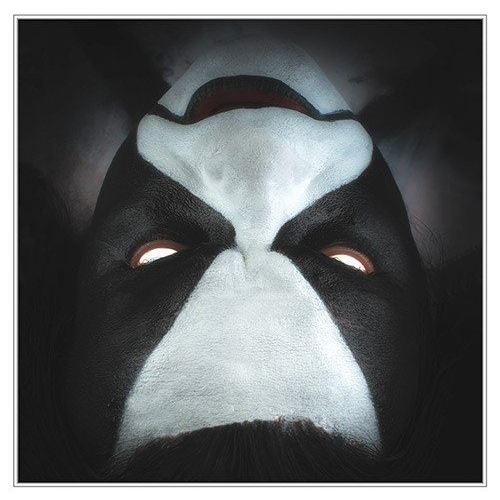 Article by David Rosales, read the first review here
It is hard not to laugh when so much of this album plays as if Abbath were trying to sound like modern Ozzy Osbourne: Funny, rhythmic rock grooves, repeated to death while little breaks and winky variations take place (see 'Winter Bane' for a good laugh). Most of the remains of a black metal attitude are try-hard and unconvincing. This solo album remains largely black on the outside but poser rock inside.
One of the most painful moments comes when you hear Abbath using the flanger special effect, a remnant of eighties fruitiness. This is in line with the fact that he did not seem to really try to make this a black metal album, but a clearly rock-oriented stunt with only superficial colorings that might lend the project a corpse-painted face to be recognized for. This in itself disgusts me, and should disgust anyone else who rejects the whole idea of metal for the masses, as it only spells out least common denominator dumbing down.
At its best, Abbath might try to sound like the epic heavy metal of Quorthon, especially on the mid-paced tracks where there is an obvious viking air. This is the only rescuable aspect of this album, and it might be the best course for Abbath to take, embracing this epic viking metal altogether and leaving behind the black speed pretensions. That way, he might concentrate on converting these rock bits into proper metal.
Tags: 2016, abbath, Black Metal, counter-review, mainstream metal, self-titled