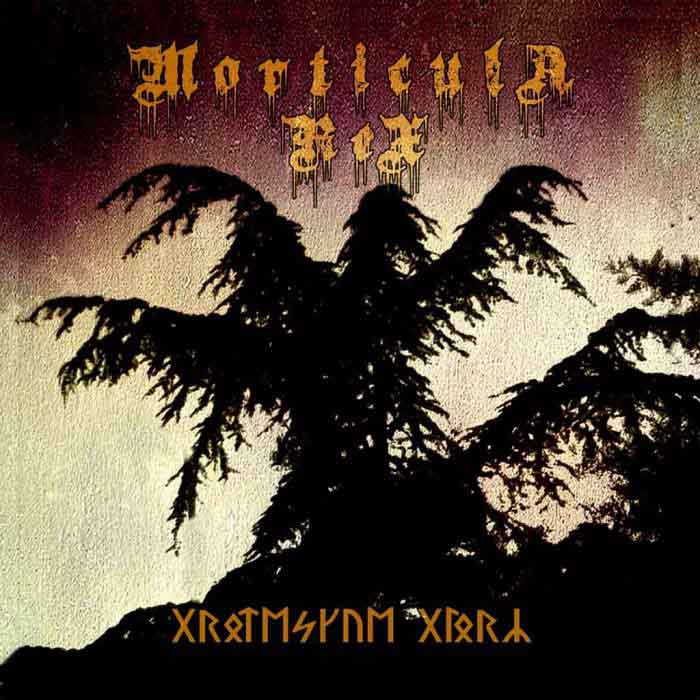 Coming to us from the wilds of Sicily, Morticula Rex derive their influences from classic heavy metal and death metal, but create a style of doom-death with the same heavy metal influences that drove the Greek and Sardinian scenes to have unique voices, even if hybridized ones.
Across Southern Europe, the tendency has been to see all metal as a spectrum, and to draw from heavy metal influences, where in America, such influences were seen as part of the mainstream and excluded wherever possible. With Grotesque Glory, these emerge mainly as a pervasive use of melody to balance the shredding chromatic riffs in the death metal style.
While these songs mostly cycle through a dual-riff verse and riff with intro chorus structure, the band tends despite a good deal of mid-paced material to drop into a cadenced groove, rocking the foot tap more than the finger snap like rock, and then build on that with riff variations.
In this way, these songs achieve a unique take on classic death metal with heavy metal influences, giving the older genres a bit of a lift while maintaining dark and doubt-ridden atmospheres for their portrayal of a world gone mad.
Tags: death metal, doom-death, morticula rex