t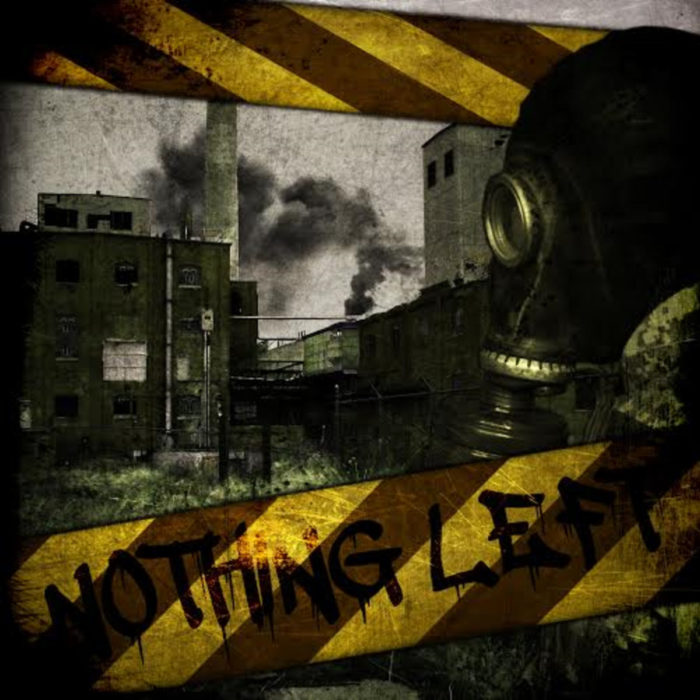 Some compare this to Mortician but to these ears, it sounds more like a Cathedral, Cianide and Asphyx crossover. Where Mortician adopted slowed-down grindcore stylings to death metal, Nothing Left bring a pure grindcore approach to the type of pummeling, rhythm-driven riffing that powers Cianide or Asphyx, and adds the droning doomy feel of later doom bands like Cathedral.
Nothing Left unveils songs with primitive names that use cudgel-like riffing to introduce a theme, then break into drawn-out riffs that emphasize harmonic space within the mostly-chromatic grinding attack. The result feels like grindcore, and then like a Winter-styled ultra-doom which creates an atmosphere of nothingness paired with a feral sense of ambition toward an empty world.
This music is delightedly primitive and aspires to nothing more than a pure rhythmic feel supported by occasional touches of covert melody and structure that resembles the biological algorithms of nature. Over this, deep vocals rupture like an earthquake. Both primal basics and hints of a hidden world of aspiration lurk in this record.
Tags: death metal, Doom Metal, Grindcore, nothing left, review