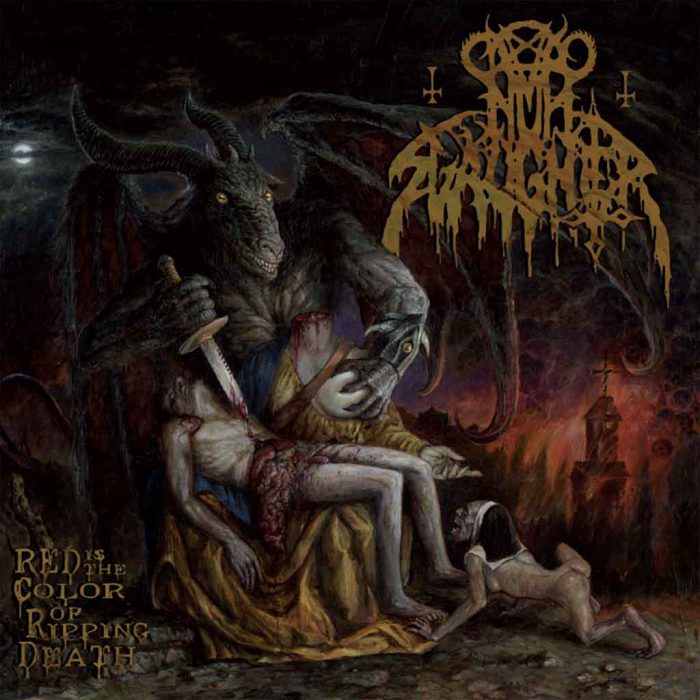 When bands do something well, this summons all of the weaker voices against them to demand that they do something else, namely whatever is trending at the moment. Ideally, talented bands would be bought by kings and sequestered in monasteries to keep doing what they do well.
Instead, the "influences" creep in, which is why most of us trust only founding influences on a band. Nunslaughter made its fanbase by offering a cornucopia of riffs in energetic songs, and that tradition mostly continues here, with only a slight amount of the drone of modern metal, the monolithic rush of war metal, and the hard rock of power metal intruding.
At the heart of Red is the Color of Ripping Death, a listener will find the core of Nunslaughter, which is the ability to spin a riff out of nearly nothing and then come up with a few others that fit around it and tell a compelling story. Both comfortable and unnerving, this shows us heavy metal taken to the extreme in a pure nerve energy that resembles unrelenting combat.
Tags: death metal, nunslaughter