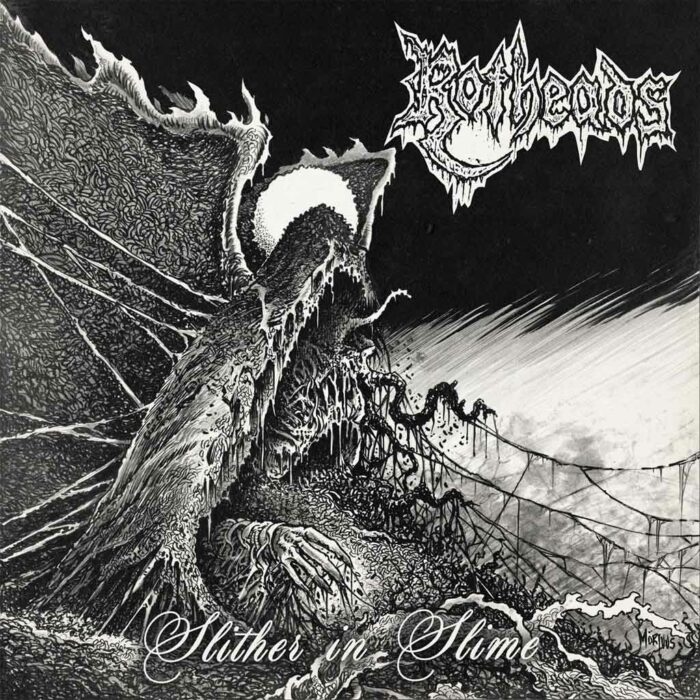 These songs fit riffs into rhythms to make a song move like an organic mass, its different parts pulling each other along and making repetition intensify rather than provide entropy, using death metal riffs without filler from other genres or phraseless placeholders.
On the basis of those two abilities alone Rotheads stand above the constant flow of goo filling the void left by quality metal, and achieves B-level expression with death metal and grindcore riffs in songs that expand briefly to complexity before returning to the loop.
Avoiding both the "progressive" (read: unfocused, in the pluralistic postmodern product-oriented method) and tryhard approaches, this band uses relatively basic riffing to maintain and develop a mood, producing not so much an old school feel as their take on the effects on a listener of the old school methodology.
Tags: death metal, rotheads