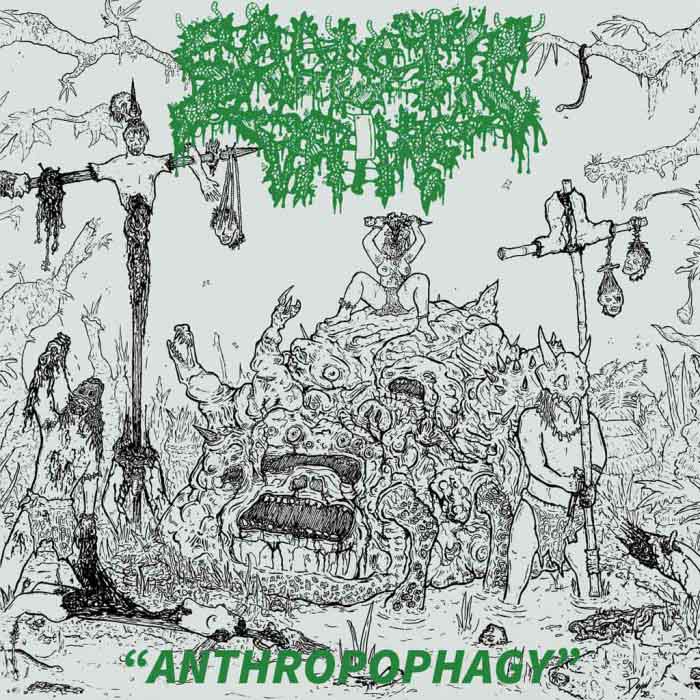 Perhaps you can imagine a band that takes a Nunslaughter approach to riff writing, adds the spidery melodic leads of early technical death metal, and slashes it out at a Sadistic Intent pace of mid-paced riffs alternated with fast chromatic shredding; then, you would roughly have Sadistic Drive.
Like many bands that come late in a genre, this one resembles many influences, varying with the moments, but other than aesthetically, never comes close to being another band. It has its own voice, somewhat ponderous, but incorporating a clash between speed and trudge, melody and half-steps.
Songs follow the Slayer format of verse-chorus with introductory and transitional rifflets anytime a new theme is introduced, allowing them to change like free jazz in a form specific to the tune. Vocals follow along, raving like a lunatic, as songs push from first theme to conclusion as if echoing the dark disinterest of the universe.
Tags: death metal, sadistic drive