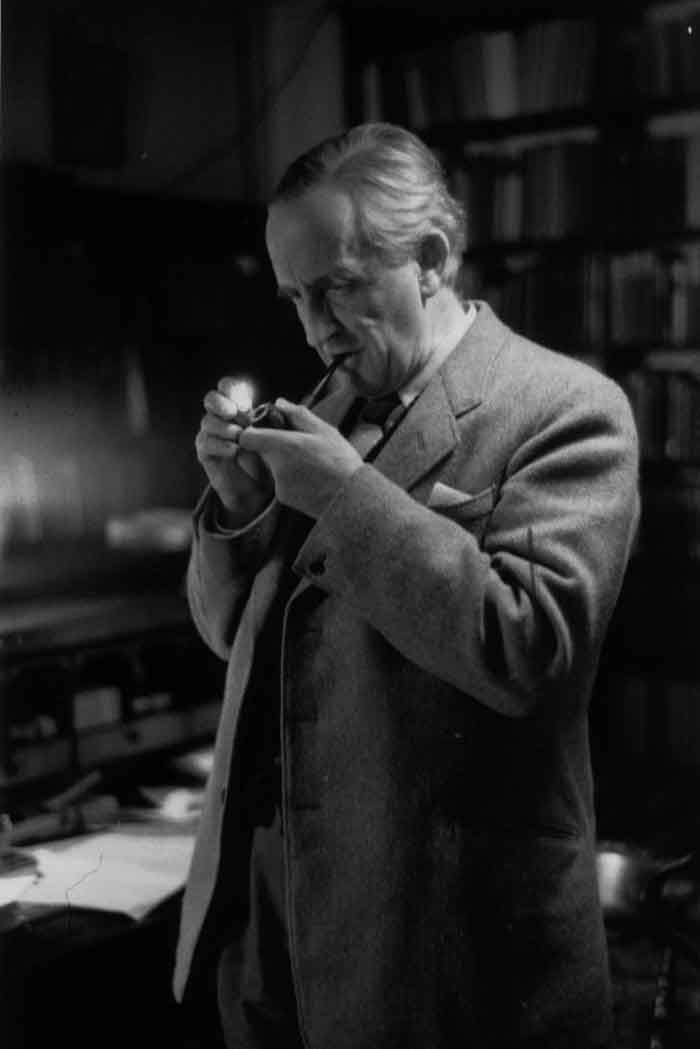 J.R.R. Tolkien wrote without an outline using only the thoughts gathered in his head over long hours of smoking his pipe and staring into a fireplace. Sitting at his typewriter, head wreathed in smoke, he pounded out a first draft of the Lord of the Rings mythos, and then discarded it, beginning again from scratch. As the story took form, it left behind a litter of empty blue-painted cans of tobacco.
The tobacco was Capstan Original Navy Cut. Members of his family remember the tins proliferating around the house and being used to store household items. When Tolkien and other members of his literary group The Inklings met, nicotine burned in abundance, and they could be found by following the trail of smoke. In his books, Tolkien inserted characters finding great comfort and wisdom in their pipes much as he did in his.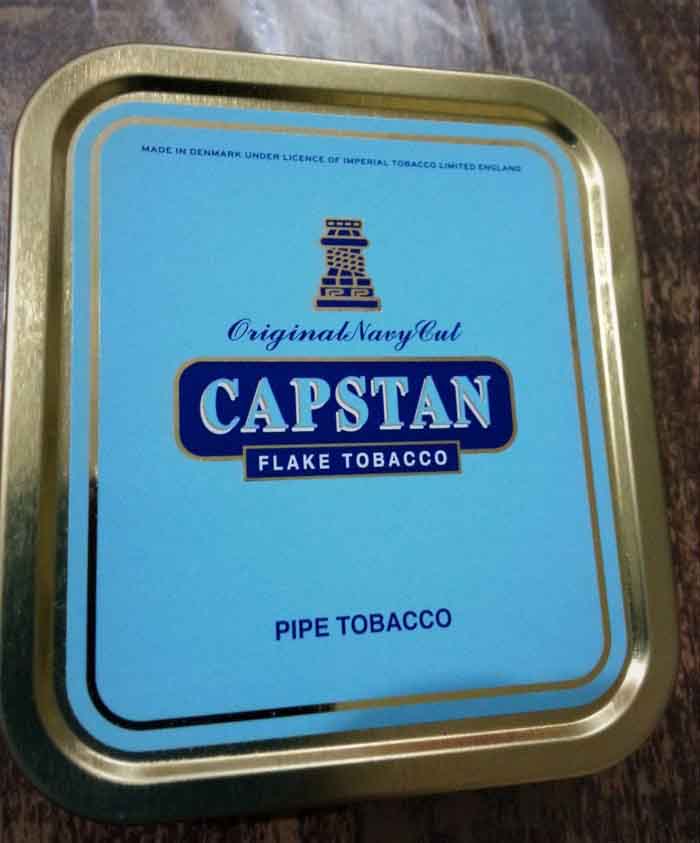 As part of a recent binge of writings by Tolkien and fellow Inkling C.S. Lewis, this writer has indulged in their favorite tobaccos. Capstan Original Navy Cut comes in "flake" form, having been pressed into table-sized cakes and then sliced into wafers about a third the size of a playing card. These are either stuffed into the pipe or "rubbed out" which converts them into ribbons of tobacco. Throughout this experiment, the thought lingers at the back of the mind: why this tobacco, and does it resemble the Longbottom Leaf or Old Toby of his legends?
Original Navy Cut is composed of pure Virginias, but the pressing and aging has converted some of their sugar and acid into a more hay-like flavor, the partial decomposition of the leaf having released its most irksome elements. What remains is a sweet smoke, with slightly more Nicotine (PBUH) than the average medium smoke, which burns evenly and rewards small "sips" or short slow puffs, as one might take while hammering out words on a typewriter. It also admirably complements the smell of typewriter ribbon, for whatever that is worth.
Virginia flakes such as this tend to appeal to either new smokers who want a blend that is sweet and strong like a cigarette, or to the experienced who can nurse a pipe for hours. Since Tolkien was a master pipe smoker, he fit the latter category, and apparently always kept a pipe going with this and other blends to power himself through late-night endurance test writing sessions. And we can enjoy the results, and the metal inspired by them.
https://www.youtube.com/watch?v=B8IC4aSq-Mg
https://www.youtube.com/watch?v=3oNVGi-dZ_E
https://www.youtube.com/watch?v=Pq1JrJHQlAc
Tags: j.r.r. tolkien, pipe tobacco