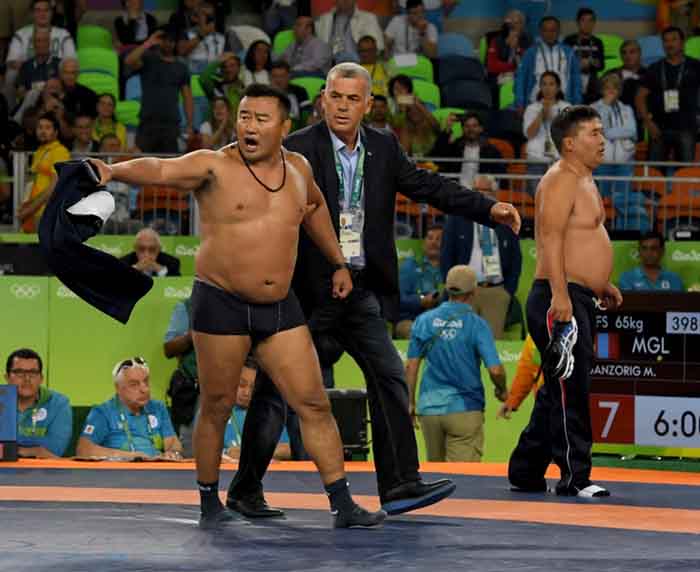 Fleshcrawl – In the Catacombs of Flesh
Fleshcrawl return after a twelve year layoff with this abortion of an album that should be avoided. The overall motion of the album is extremely bizarre as the band start with one decent song before slowly spiraling into simple chugging rhythms reminiscent of later Entombed and slowly falling into pure saccharine Melodeath. The vocals have devolved into the almost shouted Nu Death vocals popular in the early 2000s. The weak vocals lead these songs and help distinguish them by shouting each title multiple times. The lyrics perfectly illustrate to what mentally deficient depths this band has descended to with golden quotes likes "Suffer you fucking cunt, die you fucking cunt". The drums have devolved into follow the riffs without any of the intelligent fills and patterns that were once emblematic of this band. In the Catacombs of another man's flesh!

Bergi – "Avalancha"
Starting off with a simple melody on the right hand that is repeated multiple times while the left hand slowly flourishes with it and slowly pushes the song forwards and pushes the right melody to its most potent. When the initial idea is fully developed Bergi opts for a secondary melody sharing the same set of motifs but explores a diverging path that reaches a beautiful summit filled with hope before returning to the composition's main motif and then using that to springboard to greater heights before the break which plays a calmer variation of the main idea that moves towards its final conclusion that is unfortunately a bit too short. Bergi possesses a rare ear for melody that fully exploits the capabilities of the piano with short and to the point songs that avoid the meandering commonly found within the genre. A more emphatic climax would have helped this song but overall this shows that there is still capable piano music that is being created.

The Sovran – "Lights"
A mixture of Hard Rock and Post-punk that is reminiscent of Killing Joke's early work as pummeling guitars provide the base for ethereal arpeggios as a half shouted voice enters in force with a jumpy bassline in a collage of many of the tropes of the time. The subdued chorus adds mystery but the band make the mistake into falling the poppy clichés that contaminated this genre. While the main idea is interesting and the lead guitar choses some interesting melodic shapes to progress this song it isn't till the end of the aforementioned chorus that the band really start showing the most progressive tendencies as they start to develop the underlying riff with the constantly moving arpeggio shapes and the voice gliding on top without taking too much attention. The Sovran really do seem to understand what made their influences so great even their faults and are too willing to follow them to their mistakes. If the band can keep this aesthetic and the basic Modus Operandi while allowing themselves to experiment, this could be some very interesting Post-Punk.

Lingua Ignota – Caligula
The funderground has always been comprised of some of the most gullible music fans constantly getting duped by struggling musicians from exterior like Myrkur and Deafheaven that exploit quirks from other genres that oppose metal and then market them within a sea of pseudo-intellectual nonsense as something profound. Lingua Ignota is the latest fad in this style which has gone outside of the realm of Black metal into some form of minimalistic music that consists of one simplistic two note melody while this lets out weak screams that are digitally distorted that is accompanied by some off key singing spouting out nonsensical lyrics like "who will fuck you if I won't"(probably directed at her dog or famed loser Hunter Hendrix). This is the worst excuse for music I have heard all year. Lingua Ignota is making money while laughing at her fans. No sane individual could take this seriously which is why the Post-Black trendsters are jumping at this album with the lyrics directed towards them. "All men are brothers and brothers only love each other".

Blut Aus Nord – Hallucinations
Overly blown out songs with no direction in riff salad arrangements that present no shifts in mood or narration. While each song has a fairly large number of "riffs" that aren't connected, the band don't even manage to create the carnival feeling of a lot of Modern metal but rather a lifeless wallpaper where nothing actually happens except for some weird distracting chanting in the background on occasion. What makes these melodies so weak is that they rely on very basic jazz intervals that are played for excessively long periods that the mind can no longer connect the notes in a logical way and what is left is a bland wall of sound and since the band are completely against reintroducing previous ideas in any shape or form, there is no lasting effect whatsoever. This is ambiance music for those waiting in line to do their administrative paperwork while conjuring hallucinations of actual music.

Tags: bergi, blut aus nord, caligula, fleshcrawl, hallucinations, in the catacombs of flesh, lingua ignota, the sovran