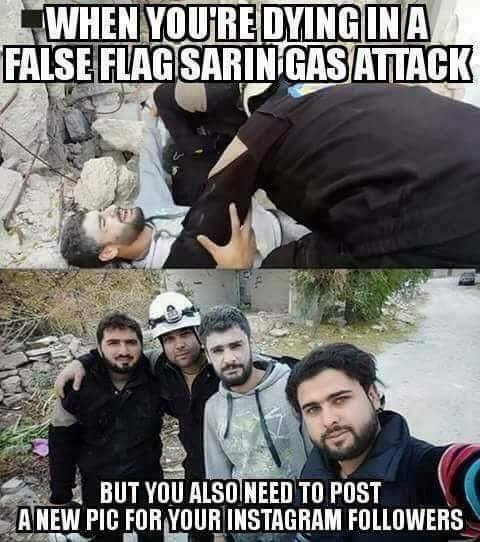 SADISTIC METAL REVIEWS
https://www.deathmetal.org/tag/sadistic-metal-reviews/
HEAVY FUCKING METAL:
https://www.deathmetal.org/metal/
https://www.deathmetal.org/site-map/
https://www.deathmetal.org/category/faq/
>b-but I heard heavy metal is dead!
https://www.deathmetal.org/news/
https://www.deathmetal.org/review/
Northern – Desolate Ways to Ultima Thule
Previous album under the name Cold Northern Vengeance showed finesse in navigating through long arrangements within the harmonic minor scale and though not a perfect record, there was a lot of potential on display. Rather than building on the previous effort, we are treated to some Korplikaani synths and drunken hardcore at times. In an attempt to diversify their sound through the addition of other aesthetics, Northern have shot themselves in the foot. Repeating the riff from Freezing Moon a million times is not a good idea neither. Let's not mention the laughable Burzum cover as well. A real shame as the two last metal songs on the album are very solid melodic black metal.  Especially Exaltation from the grave which is a well executed epic though suffering from continuity issues and droning on too much. Northern need to cast aside celebrity aspirations as this will never happen and should focus on what got them there in the first place. Remove all but the last two songs.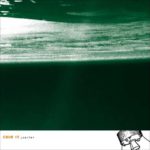 Cave In – Jupiter
Some guy died from some random band and we are supposed to care? Idiotic droning metalcore with some of the most laughable attempts at growling. The songs never progress beyond two chords and let terrible vocals that make St Anger era Hetfield sound like a god. Some of the basic rock parts are just below average but hopefully this death can spare us from the terrible music of this band. Replace with white noise to heal your ears, if what you listen to affects your intelligence, I have lost far too many IQ points listening to this.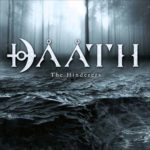 Daath – The Hinderers
Back in the day Roadrunner tried to pass this off as Death metal. This is Pantera with industrial sound effects. A complete lack of riffs and empty showy guitars do not equate Death metal. The industrial elements make this too embarrassing for even the Hot Topic crowd to enjoy. This deserves a chapter in the bible of how not to make good music. Replace With The Chasm-Deathhcult For Eternity: The Triumph. An underrated album that deserves attention.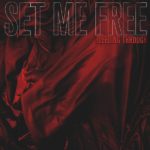 Bleeding Through – Set Me Free (single)
Why does Metalcore need to timestamp itself so much? Bleeding Through were your typical thrash/melodeath riffs, keyboards, clean choruses breakdown band. Now the sound is so 2005 that to keep with the low expectations of this style, Bleeding Through combine modern plastic blast beats, continuous breakdowns over a simple keyboard melody and a hilarious mid passage hipster black section. This is not a composition just a random collage. Replace with actual compositions.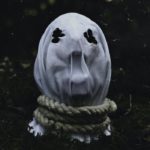 The Faceless – In Becoming A Ghost
Steal the keyboards from Dimmu Borgir, take the soft parts from Opeth, the riffs from Deathspell Omega, every terrible metalcore vocal style and then get Necrophagist to play this mess. This guitarist has a heroin addiction so crippling that he's rumored to backtrack (play a recording of) his solos during live shows.  This absolute enslavement to the life destroying narcotic is painfully obvious throughout the album.  Hopefully this band continues to cancel shows, mistreat members and steal money from those stupid enough to pay for this.  Circus music that never stops randomly switching to entertain monkeys. Replace with Atheist's Unqestionable Presence for actual Death metal.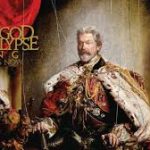 Fleshgod Apocalypse – King
Having written some better than most "tech-death" earlier in their career with Oracles, these Italians had a lot of momentum in being the band to add credibility to the genre but unfortunately they have failed repeatedly and King is the failure that buries this project forever.  Epic choirs and romantic piano everywhere show a limited and shallow understanding of classical music and relegate it to an aesthetic gimmick as typical commercial modern death metal drowns everything else out. Pop sections and cheesy power metal melodies that try emulate the grandeur of such music to the simple minded listener fail to impress. Classical music will always make people feel smarter about themselves and that is the ultimate way to get people to spend. Those who stole Fleshgod Apocalypse's gear, we salute you. Replace with Massacra's Final Holocaust for a band with a real understanding for both genres.
Tags: Bleeding Through, Cave in, Cold Northern Vengeance, Daath, drugs, fleshgod apocalypse, herion addicts, Northern, sadistic metal reviews, smr, the faceless