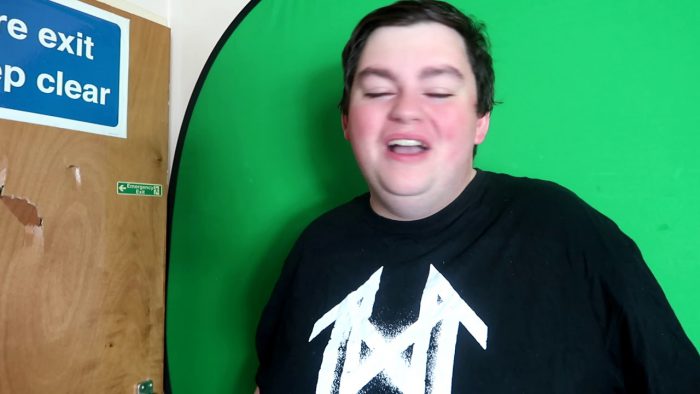 While this year may be generous in terms of good music, it has given also given us music of such bad quality that it should be made to produce such music without compensating the listeners!
Car Bomb – "Dissect Yourself"
The song consists of simplified Suffocation breakdowns that consist of cheap video game sound effects. PEW PEW PEW annoyingly bombards the listener. The band do this a few times before introducing pathetically bad clean vocals and ending the song. The idiotic sound effects are better than anything else in this song. This should have been a stream of PEW PEW PEW and nothing else. Car Bomb know that their music is terrible and have resorted to the weakest gimmick ever seen in music. Many animals faced cruel deaths in detonating mines during the Lebanese Civil War, Car Bomb would have been better!
Tool- Fear Innoculum
All the melodies comes from their previous records but this time round, they repeat the parts a ridiculous number of times to artificially lengthen the songs. The band then add random sound effects and then use an acoustic guitar or bass to play it. The transitions are very rare as each song has no more than four ideas across songs that are over the ten minute mark. There are no more than three non offensive riffs throughout the whole record and they are just catchy Rock riffs without much meaning. Some of the sections include palm muted chugs that last for a few minutes, vocal effects, ambient sounds and other inane tricks. This is the worst album of the year by far and is symptomatic of what is problematic with modern music. اقتل هؤلاء الكفار على جرائمهم ضد الموسيقى
FuneralMortem "Opening the Eye of Leviathan"
A young band completely enamored with Sacramentum and Dissection that follows the aesthetic in both performance and execution thoroughly. The melodic choruses, acoustic guitars, streams of tremolo picked riffs and the spoken word parts. Even the outline of the arrangements are followed but the issue is that this song communicates nothing and is just an interpretation of a specific style. What FuneralMortem need to do is to take those techniques and not limit themselves to this niche style while at the same time finding their own voice and expressing something of value. A good start for a demo and the only listenable song here but it will take a lot more to create convincing music.
Bloody Sadism – Eloquent Atrocity
The standard samples and the same mind numbing repetitive that exists in all the bands of this style. The pig squeals and vacuum cleaner vocals are not even a joke but just a sad statement for a genre that wanted to be the most vile artform possible but ended up like a joke that has been going for far too long. Bloody Sadism sound closer to Dance music than actual metal and should either make good Death metal or stop playing.
Sabaton "Bismarck"
The missing link between metal and The Village People has finally been found!
Tags: bloody sadism, car bomb, fear innoculum, funeralmortem, sabaton, sadistic metal reviews, tool, village people