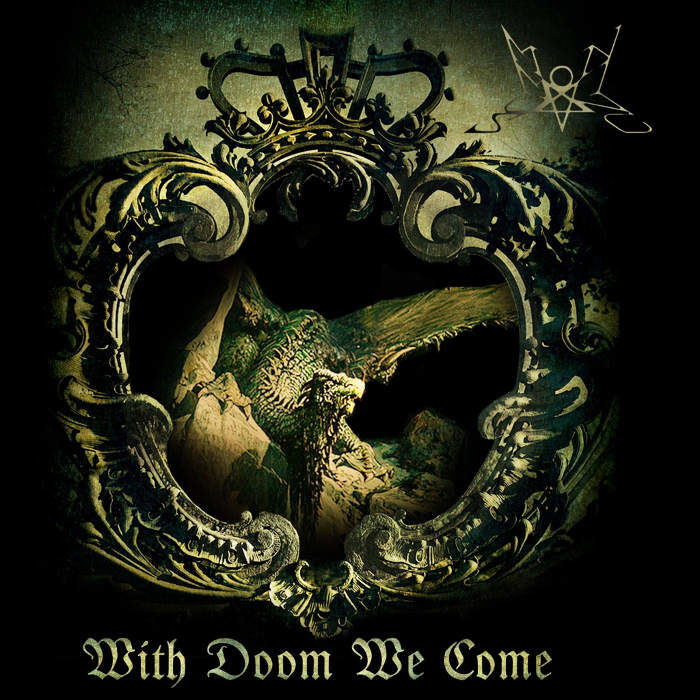 I'm not liking this opening track. It's like I'm listening to Summoning but it's not Summoning. Holy shit! What the hell? "My day will come!" and a boring interlude again.
There were always a couple of sleepers on Summoning's tracks but they redeemed it with at least one passage that parted the grey sky. On With Doom We Come, it's like they shit out six arpeggiated guitar melodies in ten seconds to form the basis of tracks because they had to with zero of them being memorable.
The guitar is most prominent instrument on With Doom We Come but the way they came to utilize the instrument doesn't do anything for the music in this case. It's like Metallica Black Album shit: "Nothing Else Matters". The layers of horns just come in and out for the sake of making the songs appear to move forward. Kaeck at least had guitars that sounded like horns heralding the arrival of Satan to Earth on Stormkult. Nothing comes from Summoning's horn samples. Snore snore snore snore snore snore!
This is the same issue I had with old man's sleep:

"Across the Sleeping Tide" is divinely-inspired, driven, and captivating. The recent stuff is pure soundtrack music. But worse still, it's like a knock off of the real Summoning. Fuck, this is heartbreaking. There were even sleepers on Oath Bound but there was plenty enough redemption to go around. With Doom We Come is just a mist, just a fog, a vapid illusion of the real thing.
Tags: 2018, adult contemporary, AOR, black 'n roll, boring, Napalm Records, review, Summoning