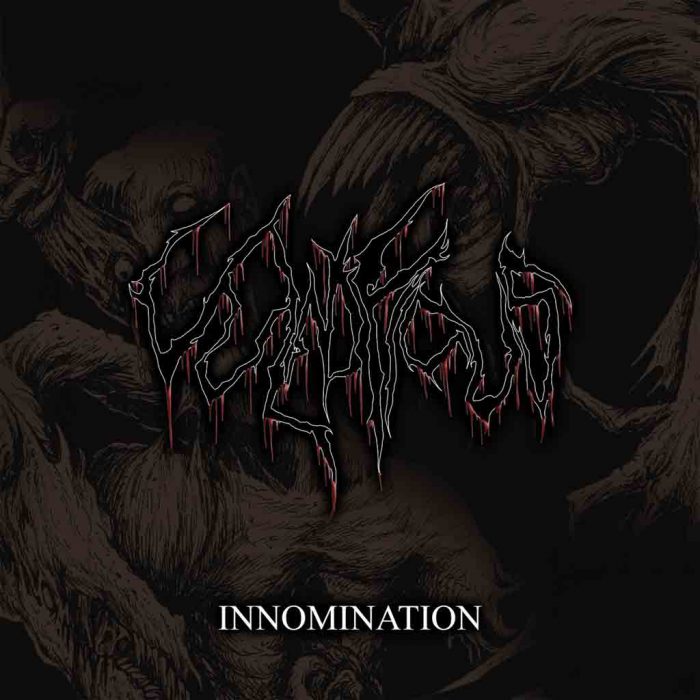 Recursive percussive riffing dominates the leading riffs of this short EP while gurgling vocals provide a background rhythm and minimal digital drums keep pace, allowing Vulnificus to speak almost entirely through guitar and an overactive bass that adds some rhythmic depth.
With only three songs, and the band clearly in the early stages of production and instrumental precision, Innomination provides a glimpse of a band who can write songs that stand alone as distinctive and evocative without using any advanced technique, only the shape of riffs and the interplay between them.
Although this form of murky bathyscopic metal generally provides brain-numbing hammering, the variation between recursion and soaring tremolo gives these songs enough space to develop despite using only a couple riffs, variations, and at least one break per song. It will be interesting to watch these guys grow.
Tags: death metal, vulnificus