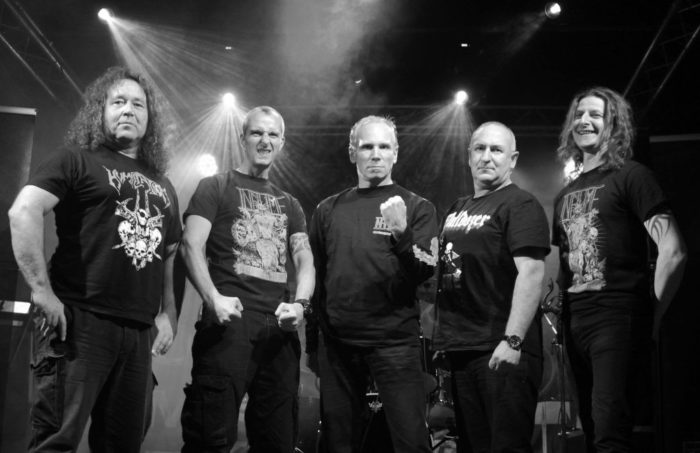 Blood played an inspiring live show at Cafe Central in Weinheim, Germany just two years ago.
Thankfully, the entire gig was videotaped and uploaded to Youtube. The sound quality is good for this sort of thing. More words need not be said.
The set list was as follows:
Wings Of Declaration
Cannibal Ritual
Spasmo Paralytic Dreams
Down To The Swamp
Damnation
Christbait
Jesus Never Lived
Revelation
The Greed
God Left The World
Self Immolation
Dogmatize
Dread
Profanity
Blood For Blood
Lost Lords
And No One Cries
Blood
The Head Of A Dead Cat
The taped show may be viewed only Youtube as embedding is disabled.
Tags: blood, death metal, germany, Grindcore, live, live shows, video, youtube