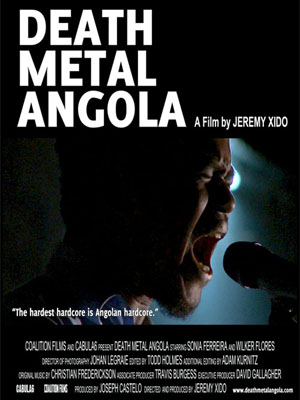 In parts of Southern Africa, a vibrant scene that hybridizes metal and extreme rock is taking hold, and defining a new vision of metal that is part local tradition and part melange of worldwide metal concepts.
According to Africa Review, metalheads in Angola and Botswana have formed an "unexpected niche" through an energetic new metal scene.
American author Eddie Banchs comments on what makes a metal scene so distinctive. "Heavy metal is synonymous with a lifestyle which is seldom seen with other genres of music. Africa metal fans are not atypical in this regard," he said.
According to Swedish researcher Magnus Nilsson, this new heavy metal culture was influenced in part by an alliance between heavy metal fans and country music fans. The metalheads adorn themselves with traditionally "country" accoutrements like sheriff badges, bandanas, cowboy hats and even toy revolvers.
According to the article, Botswana band Metal Orizon lead the movement by taking "Western-style hardcore rock and fusing it with familiar influences like African chants percussions to create a unique sound." This gives the region a distinctive sound in addition to image.
In addition the article mentions several ongoing projects to document this phenomenon including the film Death Metal Angola, which documents the rise of a death metal sound unique to the region.
3 Comments
Tags: africa, death metal