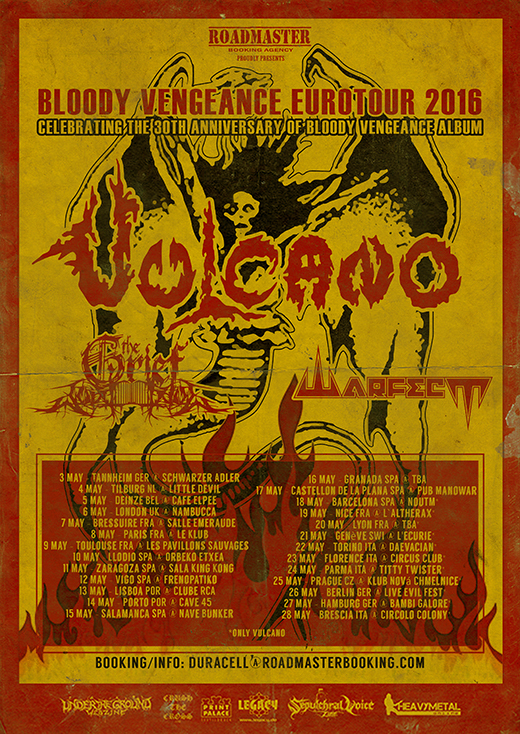 Brazilian black/death/speed metal pioneers Vulcano are about to tour Europe to celebrate the thirtieth anniversary of the release of the bestial Bloody Vengeance. They will of course be playing their most well-known record in its entirety along with later material too. European fans should avail themselves of this rare opportunity to see the band on the continent.
Roadmaster Booking agency is proud to announce the commemorative tour of 30 years of the classic album 'Bloody Vengeance' from the Brazilian legend Vulcano. The band will play the record in its entirety, as well as songs from their latest releases.

Zhema, guitarist from Vulcano says:

"We are looking forward to this fifth European tour and ready to give 110% in every show, because our fans mean a lot to us and we really appreciated their support. We promise to do the best in every show and the fans – that's why we are still going strong after all these years. Let's play in full the Bloody Vengeance album, and songs from the the last three releases."
Listen to Bloody Vengeance on Vulcano's Bandcamp page.
1 Comment
Tags: Black Metal, Bloody Vengeance, Brazil, death metal, news, Speed Metal, tour, upcoming tours, Vulcano