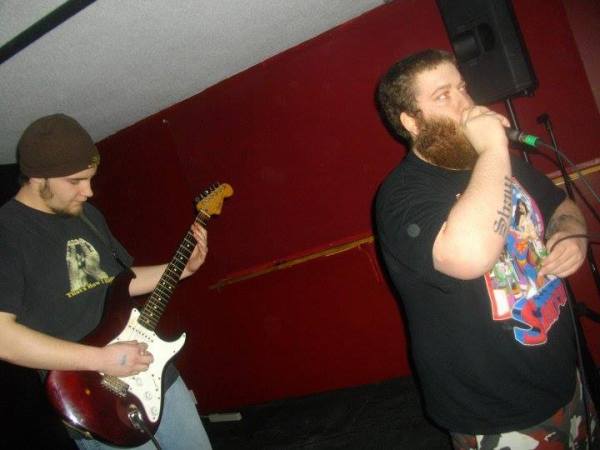 The metal scene is not a static thing. It goes on, and you either participate or accept it as is. For this reason, many of us are looking into newer styles of metal.
Cuff combine Cryptopsy-inspired deathcore with slam and a Voivod-inspired technological fascination. Comprised of only two guys, Bob Shaw (vocals) and Zach Smith (all instruments), this band has bashed out an incredible number of albums.
Zach Smith took the time between beard agriculture and research of tortures to answer our questions:
You're a two-person band with one person doing all vocals and the other doing all instrumentals. How does that work out? Do you collaborate on the songwriting or contribute roles as you can?
Mostly the songs are written by me, with input from Bob as to where or how the song structures should be. I think it works well the way we do things, at least it's worked for the last 8 years We both write the lyrics , so it's pretty equal what we do as a band.
As a Canadian band, you have a rich history to live up to… including both Cryptopsy, for your general musicality, and Voivod or Dead Brain Cells perhaps for the sci-fi lyrics. What made you choose to go in this direction?
It was an obvious choice to us to go with the sci-fi stuff, it felt like it matched the music and tone of the band perfectly.
The French metal scene is amazing, we made a trip out to Montreal last year and were met with open arms by some of the coolest fans/bands on the planet.
As for our influences I think we borrow more from American brutal death metal than anything Canadian, but Cryptopsy is an obvious candidate for an influence.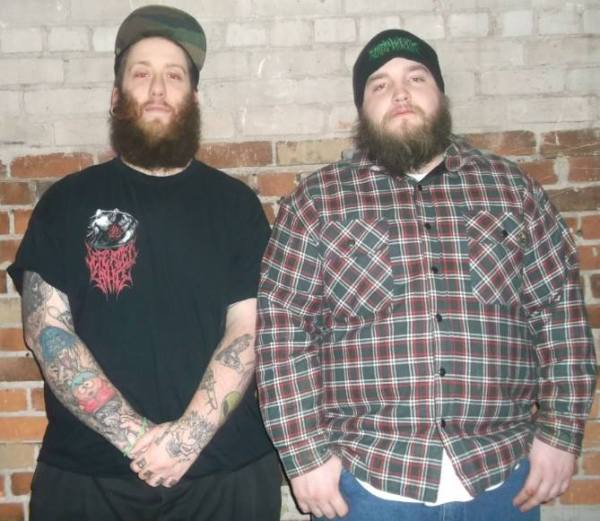 Inevitably your album will be compared with West Coast technical gore-grind but other influences seem to be there. I hear Cannibal Corpse, and notice at least one of y'all wearing a Dying Fetus tshirt. Can you tell us what your other influences were?
My influences vary between styles of music, anything from Zeppelin to the Beatles and back to Devourment. It's a whole mish-mash of interesting things indeed! Bob's influences include of course Dying Fetus along with Wormed and Jenovavirus.
Transient Suffering Through the Ergosphere is your third album. What were the other two like? Is there a continuing storyline between them? If so, what part does this third album tell?
Well actually it's our 8th full length and 24th release in total!
The album is a continuation from our last album from Gore House Productions called Forced Human Sacrifice to the New Gods of Earth. We have plans for a third album in the storyline somewhere down the road but try and keep that between us!
With only two men in the band, it doesn't seem like you would have the advantage of being able to jam on this material. How do you compose? Are mathematical formulas, laser pointers and graph paper involved?
Lots of riffs and demos in the recording process, and we rehearse with our drum machine named Montgomery a few times a month. We've played live with a lot of bands as well over the years. Almost played with the legendary Anal Cunt but Seth had to kick the bucket right before the show was drawing near!
How do you describe the music you make?
Our music, to me, is organized chaos. It has a real dark vibe to it that stands out among other little things like sound design and song structure. We're heavily influenced by Jenovavirus, Dying Fetus and Devourment mostly for their 'slam' elements.
Can you tell us about recording this album? Was it a challenge, where did you do it, and did you achieve the sound you wanted? Were there any production hacks necessary to make that come about?
We recorded it in a little building down the street from our houses with a good friend of ours Ken Coul.
The studio is called Black Cloud Recording Studio and we did get the sound we were looking for and more. It's our best sounding album to date with the most crushing slams and fastest grinds we've written. No frilly production was used other than amp presets and some reverb. It's all natural!
What's next for Cuff?
An EP, a new full length, new merch and definitely a tour are sometime in the near future. We really need to get out there to our friends across the world (and also to please our label GHP! Haha).
All in all, we're keeping busy and that's what matters.
You can check us out on Facebook and our Bigcartel sites.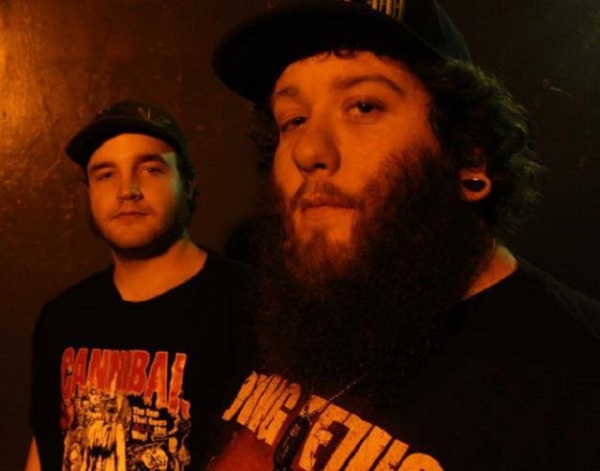 38 Comments
Tags: cuff, deathcore, gore house productions, slam