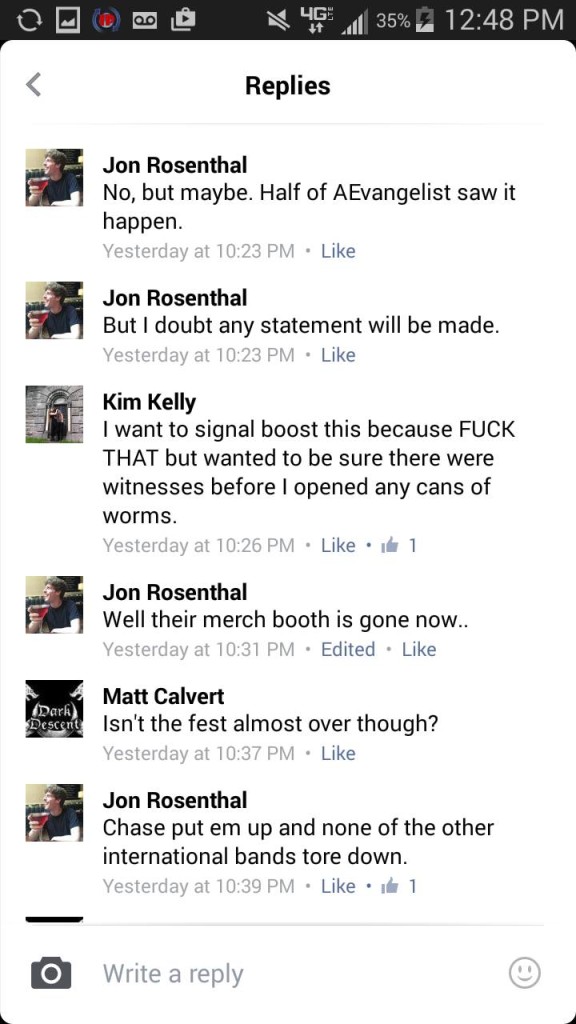 SJW journalist Kim Kelly was agitating on Twitter last night about the alleged assault by Sidalpa of Deiphago long before the story broke. Her goal, in her own words: to "signal boost" a Facebook accusation into a real news story, much like blatant use of accusations as fact in the Duke Lacrosse and Columbia rape scandals, in which the accused were ultimately vindicated after having their lives destroyed.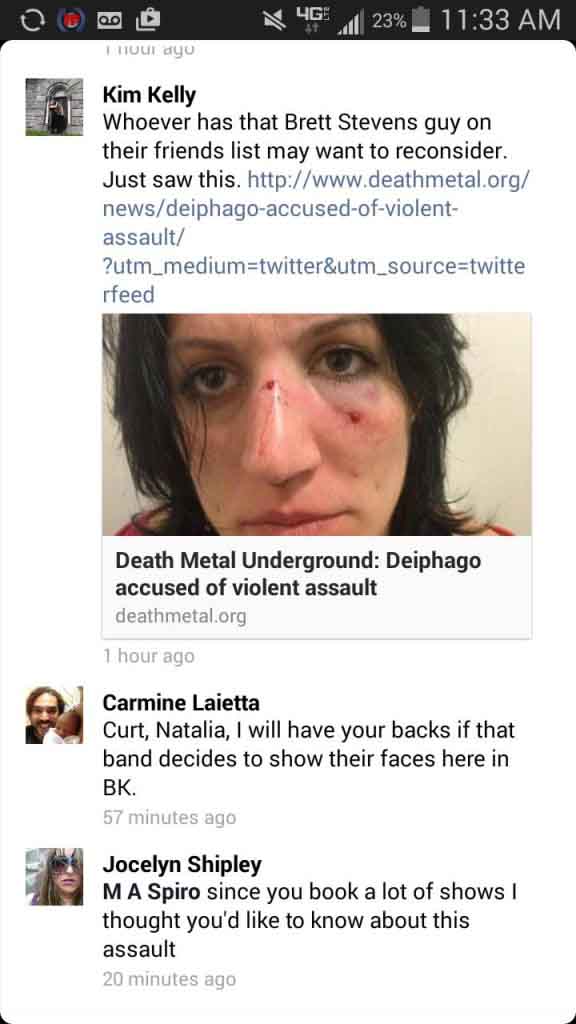 In addition, Kelly attacked me and tried to again rally her forces of white knights and neurotics into attacking me for daring to thwart her "signal boosting." As usual, Kim Kelly and other SJWs are faking the news and making up stories to fit their agenda.
In the meantime, Deiphago issued a statement on the event:
It is unclear from this statement what happened. Deiphago admit some sort of confrontation, but it remains unknown where Natalia's injuries came from and what her behavior was at the time, and what others were doing in the room. The sources that seem they would know are being tight-lipped, so the saga goes on.
In the meantime, we still lack a police report, which suggests that Natalia/Curt either did not feel their case was strong, or chose to avoid public examination of their actions for another reason. I remain the lone voice calling for law and order, facts and analysis, and some kind of logical resolution to this situation, instead of whipping up a hive mind and going on a jihad for revenge of the lynch mob as Kim Kelly and other SJWs want you to do.
13 Comments
Tags: curt johnson, deiphago, Kim Kelly, sjws