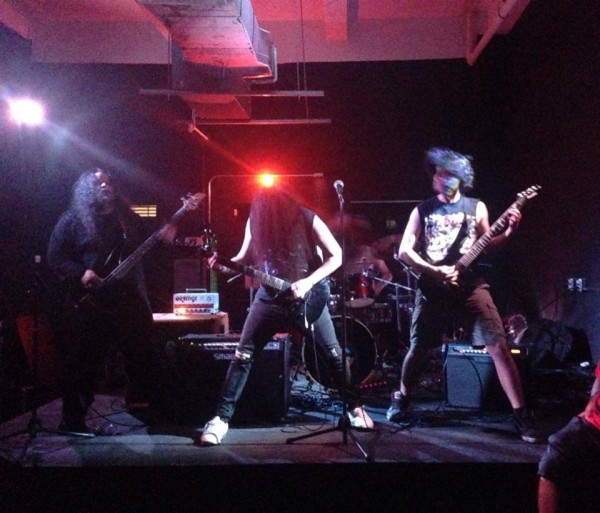 As part of an ongoing revolution, Puerto Rico launches a quality metal band every few months. In this case, Dementium — featuring Organic Infest bassist/composer Jose "Chewy" Correa on bass — create a fertile mix of styles from the late 1980s, mixing majority speed metal material with death metal influences. However, the core of this album breathes the more intense varieties of speed metal like came from Exodus, Kreator and Destruction.
Using the tried-and-true German formula of fast verse riffs with periodic melodic insertions balanced against slower choruses full of rhythmic hook, Dementium stack riffs against one another in songs that generally conform to a verse/chorus structure. However, these solid constructions detour into related riff clusters like a person lapsing into daydream, and these variations prove to be varied and to enhance the mood. This kicks the band out of the strident chanting repetition that killed many of these bands.
Although the style comes from the past, a number of updates shine through. For example, percussion fits more into the later Metallica pattern of sparse but energy-inducing rolling beats. Riffs take advice from later death metal and Correa's melodic bass underscores the compositions like a cross between Sadus and Iron Maiden. Vocals mix the Kreator shriek and the Sodom chant with the bouncy energy of later Exodus. It provokes a desire to see the style grow with this promising new band.
For more information, see the Dementium Facebook page.
http://www.youtube.com/watch?v=ESl9S4yvmHU
21 Comments
Tags: death metal, dementium, organic, organic infest, Speed Metal