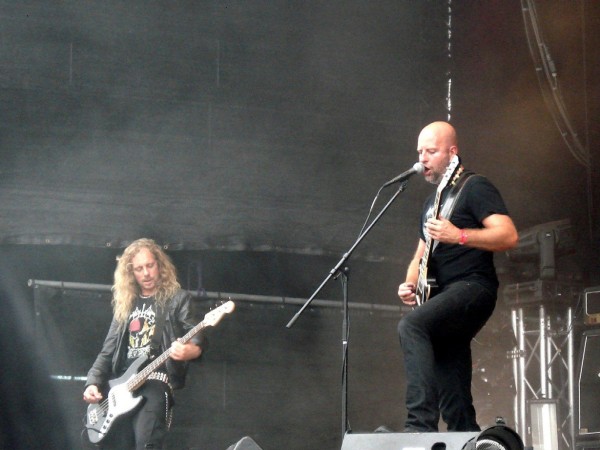 Swedish heavy metal/death metal band Desultory, who along with Dissection, Unanimated, and Sacramentum paved the way for legions of melodeath to follow, are back in wartime formation and planning to record a new album. The band posted the following to social media:
Ok, so finally! We´re back into the Necromorbus studio, now to record our next full lenght album. We will record during the spring and hope for a release during the fall. Thanx for all your support and patience, this album is for you!
While most of us know this band through their Metal Blade debut (and one of the first big label acknowledgements of death metal) Into Eternity, their collection of demos entitled From Beyond the Visions of Death is also quite worth attending to. It combines the melodic approach of Unanimated with a heavy metal core, which makes it both more accessible and prettier than regular death metal.
2 Comments
Tags: death metal, desultory, Heavy Metal, Swedish Death Metal