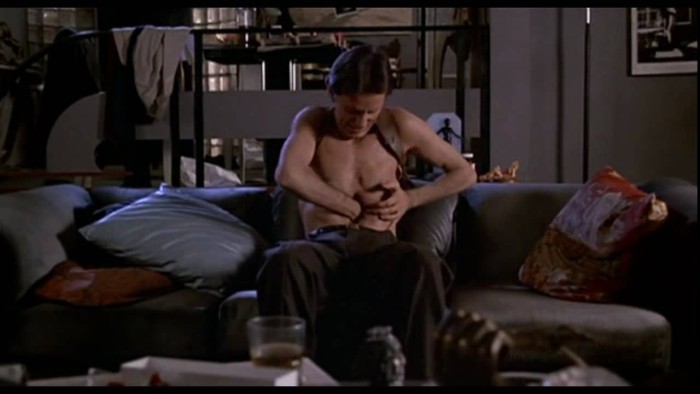 Here I go again on my own, down the only road I've known. Like a drifter I was born to walk alone. And I've made up my mind; I ain't wasting no more time. – Whitesnake feels appropriate to quote now after listening to this trash.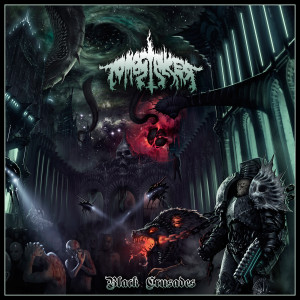 Tombstalker – Black Crusades (2015)
Using an HM-2 pedal and inserting bluesy leads into your crappy kang punk doesn't make you Dismember; you're still shitty d-beat punk. I'd rather truly d-beat the skin off my dick with a potato peeler than listen to you graveyard dwelling junkies. Did you know Three Dog Night had his penis pop from too much sex? How would  they repair that? Would they need to make a new fake one or just do a penis transplant? Would Three Dog Night need one of those robotic implants that bend up like Larry Flynt?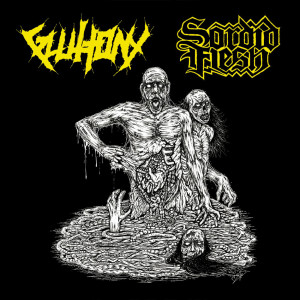 Gluttony / Sordid Flesh split (2016)
Entombed metalcore that borrows from every period of Entombed including the hated Wolverine Blues. Unleashed's fat, vested ginger corpse is raped too. If you can think of a dumb, bouncy punk riff from 1987, it's on this split. These guys really need to overdose on fentanyl cut with powdered laundry detergent like crusties usually do. The needle needs to be jabbed directly into their eye; all the other Swedeath veins are necrotic.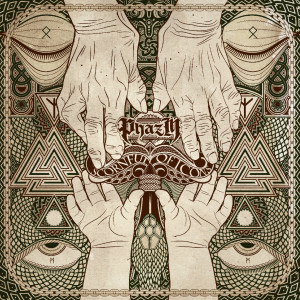 Phazm – Scornful of Icons (2016)
Blackened Surgical Steel with metalcore breakdowns and without Bill Steer's guitar virtuosity. Surgical Steel sounds like the Symphonies of Sickness compared to this deathcore 'n' roll. There's no Holy Wars on this. When's my punishment due? Do I have to listen to Reinkhaos again?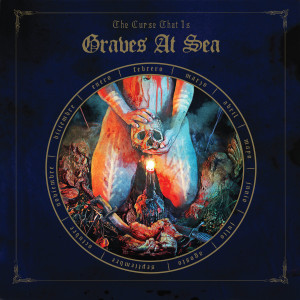 Graves at Sea – The Curse That Is (2016)
Flannel and gauges sludgy stoner rock for untermenschen who quit heroin in 1998 and now sell classic rock LPs mastered from CDs to fat hipster scum. The CD booklet states that all the band members have hepatitis C and thank the other regulars of their methadone clinic for watching their cats while they shoot up.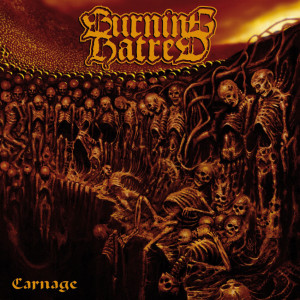 Burning Hatred – Carnage (2016)
No. Stop naming albums after the band whose CDs you love so much you fisted them into yourself like James Woods in Videodrome. There is little riff variety here. Why are there deathcore songs in the middle of the Swedish Crustcore? Why is the deathcore the only material that stands out on your album?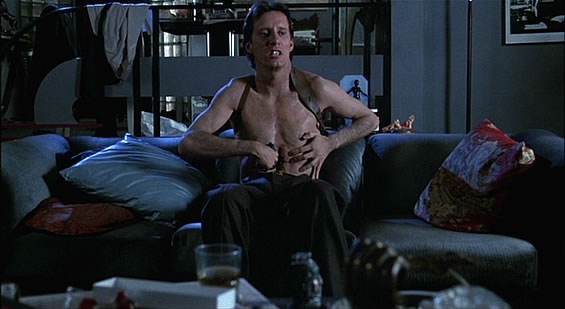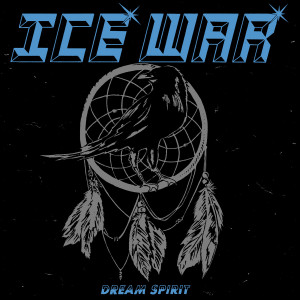 Ice War – Dream Spirit (2016)
My head just hit the desk. Why did someone press this idiot's demo? I'm too drunk to lift my head off the desk. I must do so. I need to pull my head off the desk. What's with these standard chord progressions? I must pull my head up. Too much Asbach Uralt. I need to kill this fucker. Why is he so tone deaf? He deserves to die. Another retro metal cash-in, cuckold autist who wants to tie grandmothers up with rusty chains and guitar cables to rape them like the Boston Strangler.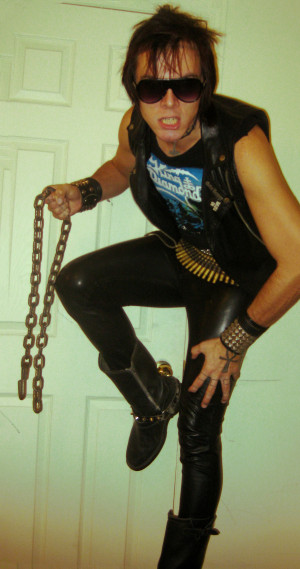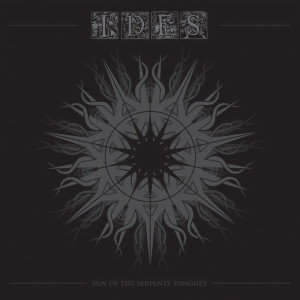 Ides – Sun of the Serpents Tongue (2016)
Idiot deathdoom of the smoke weed and bash chromatic power cords together at slow tempos variety. The band is too lacking in musicianship to strum them fast enough as needed to play psychedelic rock disguised as Sabbath-worshiping doom metal.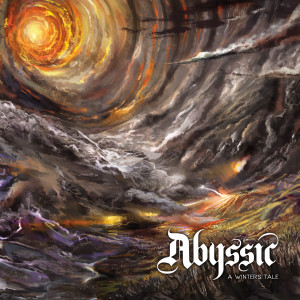 Abyssic – A Winter's Tale (2016)
Symphonic sludge core rejected X-Files themes. Gillian Anderson is still attractive somehow. Abyssic never was; they are Tori Spelling "metal".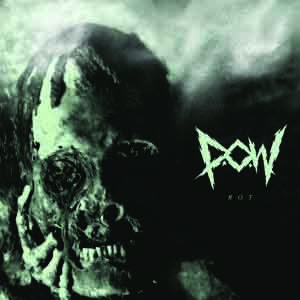 Prisoner of War – Rot (2016)
Morbid Angel covered by Kiwis with distortion pedals. Sometimes songs are  jammed together as they were too blacked out and forgot which one they were playing.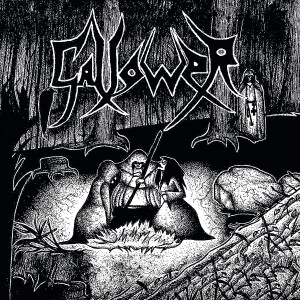 Gallower – The Witch Hunt is On (2015)
Possessed with zero talent, drunk, and Polish.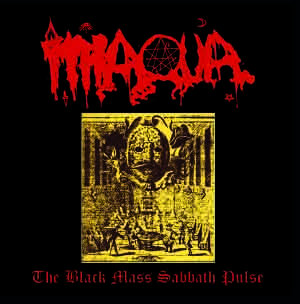 Ithaqua – The Black Mass Sabbath Pulse (2016)
Varathron emasculated.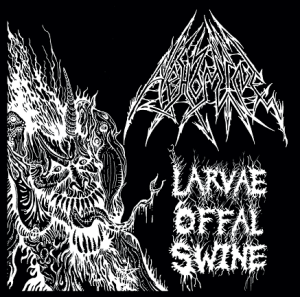 Abhomine – Larval Offal Swine (2016)
Boring war metal from Pete Helmkamp of Revenge. This is Angelcorpse if Angelcorpse had mediocre guitarists instead of only mediocre songwriters. A repetitive, riff salad for Helmkamp to spout off his social Darwinist philosophy. Put on Order from Chaos instead of reminding yourself that Helmkamp lost his marbles just like that retarded guy from Steven Spielberg's Hook.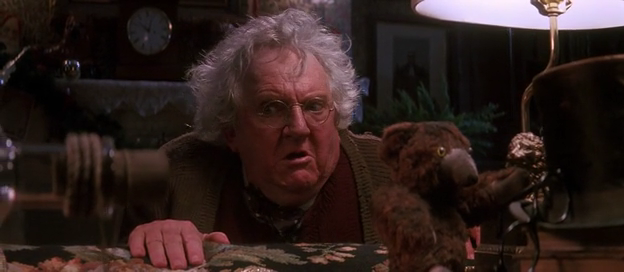 12 Comments
Tags: Abhomine, Abyssic, Burning Hatred, Gallower, Gluttony, Graves at Sea, hipster bullshit, Hook, Ice War, Ides, Ithaqua, James Woods, Phazm, Prisoner of War, sadistic metal reviews, Sordid Flesh, stinking shit, Tombstalker, videodrome, Whitesnake