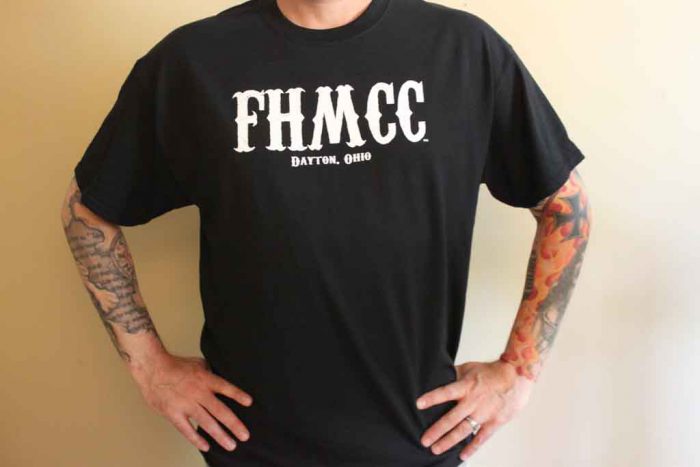 In the process of turning everything into a product, Ohio's Heavy Metal Church combines Christian worship with heavy metal, and in the process reduces both to caricatures of themselves.
To put it in a nutshell, we are a non-denomination, Bible-based Church in a comfortable atmosphere with great music! Our congregation consists of people from all walks of life and age groups. We don't care what you wear because we just want you there! Our Church has no racial, ethnic or gender barriers and we could care less about your past or present life. We only care about your FUTURE life in Christ! Most people want God in their lives, but think they must clean up first before coming to Christ… You don't clean up before you jump in the shower, do you? God wants you EXACTLY the way you are at this very moment. As long as you actively seek God, He will actively seek you, and the Holy Spirit will gently clean you up along the way.
This shows a shift from traditional church logic, which is that religion represents a spiritual force ("God") which is unchanging and immutable, and that humanity has never changed since its inception, so there is a stability in the constancy of belief and its conventions. Back then, the goal was to get the individual to move closer to God. Now, as if selling cheeseburgers, the goal is to sell the church to the individual by making the church more like the everyday life of that individual.
Hence… Heavy Metal Church.
Christian purists and heavy metal purists alike will feel repelled by this abomination that combines a music dedicated to being separate from social conventions and a religion that at its heart feels it should not bend to social conventions. On one, the social convention imposed is a genre of mostly-entertainment, and on the other, the social convention imposed is church and being nice to people even if they're idiots.
As Vice magazine reports, the heavy metal church is not that far removed from other "contemporary" worship services which feature rock music and the word of Jeeezus all in the same handy product package:
"We're going to have healing, redemption, salvation, and deliverance take place here today," says assistant Pastor Ron, from the front of the auditorium. Pastor Ron is a bearded guy who, if he were in a motorcycle movie, would probably be nicknamed "Tiny."

"Woo!" goes the crowd.

Then the music starts. It's a head-thrashing, blood-pumping tune, with decidedly Jesusy lyrics: "I believe / How about you / I believe / It's true / I believe in him!" We bang our heads.

"Get your hands clapping! Come on!" says the guitarist wearing black who plays Judas Priest–style guitar with his combo.

"Woo!" goes the crowd, throwing their hands up.
This is excruciating. I am embarrassed for them.
16 Comments