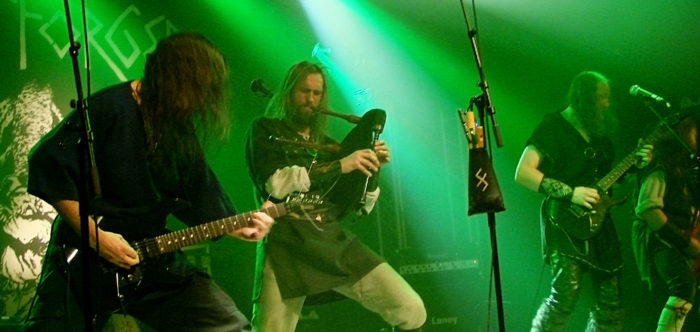 Article by Johan P.
This text is a continuation of the previously published article, The Difficulties of Folk Metal. As stated in Part I, the threefold aim of this multi-part article is, in rough terms, to: 1. Give a short introduction to the subject, 2. Point out some of the difficulties connected with integrating folk music into metal and finally, 3. Provide alternative methods of integration. Part II will be dedicated to the second part of this quest.
Naturally, there are limits regarding the scope of my endeavor – the most obvious demarcation being that the article primarily focuses on Swedish folk music. In my view, the critique of folk metal is an ongoing project, and this article should not be seen as an exhaustive treatment of the subject at hand.
So, if someone else out there finds the subject interesting, you are more than welcome to make contributions. It could be in the form of additional material (metal or folk related) and complementary ideas to enhance the project. For example, the depth and applicability of the arguments presented below would surely benefit if the scope could be expanded to include other forms of traditional music.
42 Comments
Tags: folk, folk metal, genre, Heavy Metal, Månegarm, music analysis, musical analysis, neofolk, nokturnal mortum, Sweden, The Voice of Steel, Vredens Tid