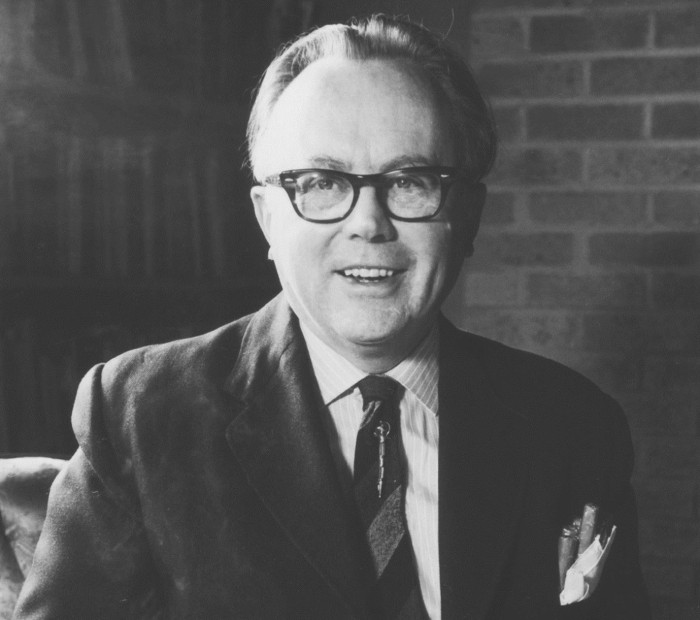 Primer: A deeper understanding of conservative thought
Amongst the young and, particularly in the metal community, Conservatives and Conservative thought are seen as retrograde, fascistic and wholly in thrall to religious fanatics. There are numerous reasons why they have this perception — and even more reasons why this line of thinking is wrong.
Modern American Conservatism was formed in a caldron of four events: two horrible world wars, a concerted effort by those in power to import European socialism to America and a long march through American institutions of Marxists, progressives and secular humanists. These events created the nascent conservative movement, which was reactionary at first — but soon developed into a coherent philosophy by thinkers such as William F. Buckley, Russell Kirk, Whittaker Chambers, Phyllis Schlafly and many others. Though theyoften disagreed with each other on various issues, conservatism nonetheless coalesced around certain principles and beliefs:
The wisdom of the American founders: The founders limited the power of government to keep it from becoming an ideological tyranny, and set up a system of gradual change instead of sudden, impulsive and emotional crusades which they witnessed in the revolutions of Europe.
Belief in the individual: Conservatives believe that human individuals are each unique and cannot be lumped together like clay, treated like masses and molded by elites in government "for their best interests." Individuals are capable of great things when allowed to define their own destinies.
Peace through strength: Conservatives believe that weakness (both real and perceived) invites aggression. Conservatives such as Winston Churchill understood that Europe's weakness and indecision during the interwar period from 1919-1938 is a primary reason for the ascendancy of Hitler and the war that followed.
Market capitalism: Conservatives believe that the greatest engine for creating wealth, driving innovation and lifting people out of poverty is market capitalism. No other system developed has created a thriving middle class like market capitalism has, and it should be promoted instead of demonized. This does not mean unfettered, unregulated capitalism, but a lightly regulated system that insures a fair playing field for all participants.
Low taxes: Government raises taxes to pursue ideological goals, which signals its intent to become a tyranny. High taxes support this. Further, high taxes represent oppression and the limiting of individual potential.
Absolute truth, morality and rule of law: Centuries of human experience show us what works and what does not, and from this we derive an understanding of morality. It is not given to humanity by God, but by practicality. The rule of law is designed to help bolster those absolute truths, and more importantly it is meant to protect the individual through having his or her constitutional rights protected at all times. Deviation from the consistency of law allows people to impose their will on one another by abusing positions of authority. Hence the statement "we are a government of laws, not men" is of utmost importance to the Conservative.
Human nature: To the Conservative, mankind is imperfect and will always be, and knowing this, the Conservative understands that no perfect social order or utopian society could ever be created. Attempts to create utopian societies, or to engineer man for perfection will end in civil unrest, chaos and ultimately totalitarianism. The best we can reasonably hope for is to try and improve mankind's plight with prudent reform and gradual social change. Conservatives accept that there will always be some suffering, inequality and destitution amongst mankind and the challenge is to ease it without disrupting or constraining the rest of society.
Problems and tensions within Conservatism:
As with many movements, there is strife, disagreement and infighting. This is especially true within the Conservative movement, because Conservatives are individuals first, and members of a party or movement second. Even more, conservatism is an amorphous theory rather than an ideology, so it does not have simple universal principles and instead must be interpreted on a situational basis.
The political vessel through which a Conservative works is the Republican Party — which contrary to what many in the media will have you believe, is a coalition of diverse groups of individuals ranging from isolationists, religious fundamentalists, anarcho-capitalists and libertarians. These groups are in constant tension with each other, and holding a Republican coalition together is difficult at best. Some examples of tensions within the party will follow below.
One of the most divisive issues within the movement is the role of God and religion. Belief in certain principles such as absolute truth, the individual and rule of law can coexist with belief in a Supreme Being, but many Conservatives have no religious affiliation and treat God as a symbol of the sovereignty of the individual over their government. This line of thinking flows from the second paragraph of the Declaration of Independence: "We hold these truths to be self-evident, that all men are created equal, that they are endowed by their Creator with certain unalienable Rights, that among these are Life, Liberty and the pursuit of Happiness…"
Another tension within conservatism occurs within the realm of foreign policy. There are three differing viewpoints constantly battling each other for the movement's heart and soul: Isolationists believe we should not interfere in foreign affairs; Neoconservatives (hawks) believe in a robust foreign policy to transform the world; and Traditionalists believe in interfering in foreign affairs only if it is vital to our economic or national interest.
The abortion debate poses many problems for conservatives as well, and falls along a few interesting fault lines. There is of course, the religious view of abortion, which is seen as a simple issue: abhorrent and sinful. However, more thoughtful Conservatives wrestle with the abortion issue from the standpoint of individual rights, and the tension between the rights of the mother and the rights of the unborn child – both of whom are considered individuals worthy of protection. Furthermore, many Conservatives fear that abortion will lead to eugenics, eventually destroying the variety and unique qualities found in each human being.
Finally there are numerous economic theories that divide conservatives. These range from unlimited free-marketers, protectionists and more moderate free marketers. Libertarians for example believe that free market capitalism alone will produce the best society; more protectionist-oriented Neoconservatives see the importance of high tariffs to keep our products low cost and imports expensive, where in the middle most conservatives like free markets to a point, but believe in varying degrees of regulation or other influence by our leaders on the markets.
In conclusion, the media portrays conservatives as a bloc of religious fanatics, racists and warmongers. As a result, most young people will never know of what conservatism is, nor the ideas that drive it or the diversity within it. Conservatism is a philosophy rich in tradition, rigorous thought and internal debate, and with a little exploration, most will find something in that history that appeals to them.
Groundbreaking Conservative writing, speeches and articles:
God and Man at Yale by William F. Buckley.
Witness by Whittaker Chambers
The Conservative Mind by Russell Kirk
Dictatorships and Double Standards (Essay) by Jeanne Kirkpatrick
The Road to Serfdom by FA Hayek
A Time for Choosing (Speech) by Ronald Reagan
Anarchy State & Utopia by Robert Nozick
Capitalism and Freedom by Milton Friedman
The Conscience of a Conservative by Barry Goldwater
On Liberty by John Stuart Mill
17 Comments
Tags: capitalism, classical liberalism, conservatism, conservative, free markets, militarism