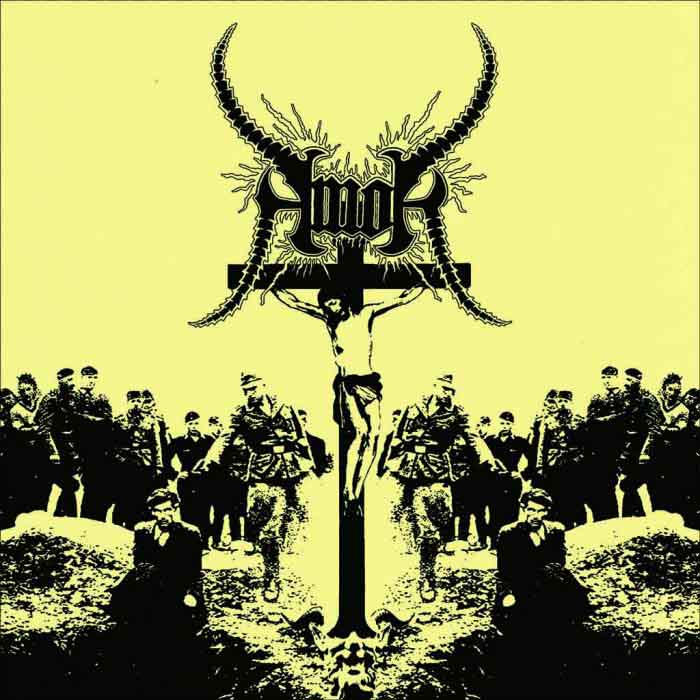 Tagged as a death/thrash sort of cross-over band, Amok, at least in the present album, sounds much closer to hardcore stemming from the tradition of Discharge Hear Nothing, See Nothing, Say Nothing and filtered along the line of Amebix Arise!. Some gestures of 80s heavy metal show up but only briefly and not prominently enough to turn this into one of the many kinds of  so-called "melodic death" bands out there. In Necrospiritual Deathcore a healthy, coherent mixture of different punk and metal expressions collide to form an enjoyable album.
Like any hardcore album worth its salt, we find fragments of speech taken from television or radio, snippets of urban audio, coughing, among the rough scream-barks of the vocalist. All this, combined with the great pains to which Amok goes to give this album musical variety despite the fact that the music is primarily percussive (and simple in its percussion). Commendable are the smooth tempo changes in the album that are never abrupt even though they change the music drastically. Voice and instruments conspire so that the "line" is never broken when going from a faster speed to a slower one. When it comes to accelerating, though, the punks show themselves.
On the other hand, given the simplicity (and I mean real simplicity) of each song and the fact that the album is a song-collection (rather than a concept album, or a greater work, or a set of variations), the staying power of this kind of record is very limited. Sounding like a more single-minded, less flexible Amebix, Amok Necrospiritual Deathcore will please and entertain, but there is little reason to continue listening to it when there are albums like Arise! lying around. All in all, it is a refreshing hardcore album with heavy and death metal colors done by expert musicians.
https://www.youtube.com/watch?v=SBosT9rPRPk
No Comments
Tags: 2015, amebix, Amok, arise, discharge, Hardcore, Necrospiritual Deathcore, norway