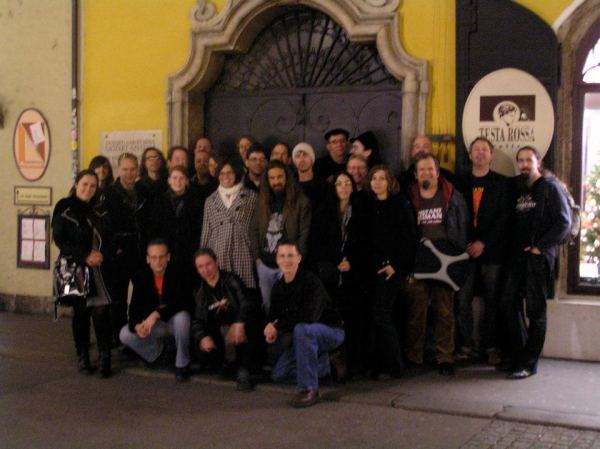 The first issue of Metal Music Studies, which chronicles academic exploration of heavy metal in conjunction with the International Society for Metal Music Studies, awaits your download because the publisher had made it available free online (combi-PDF 7mb).
While many metalheads remain skeptical of academic study of society, the prospect of having orderly study applied to metal carries some benefits in understanding for both metalheads and society at large. So long as this study interprets metal and then develops theories about it, instead of cramming metal into existing theories, it should provide benefits.
In this respect, metal studies walks the same line as commercialism. When bands make music that is both good and popular, few complain; when bands make popular music, and cover it in a skin and aesthetic of metal without adopting the core of what it is to be metal, even the surliest wimps and poseurs begin to feel uncomfortable with the arrangement. Opeth, Cradle of Filth and Pantera, we're looking at you.
The International Society for Metal Music Studies applies an even-handed and curiosity-driven approach to its metal study and has as a result produced interesting works in the past. As it moves on into the future, we expect more of interest from Metal Music Studies and its authors.
18 Comments
Tags: brian hickam, international society for metal music studies, karl spracklen, metal music studies, nelson, nelson varas díaz, niall scott