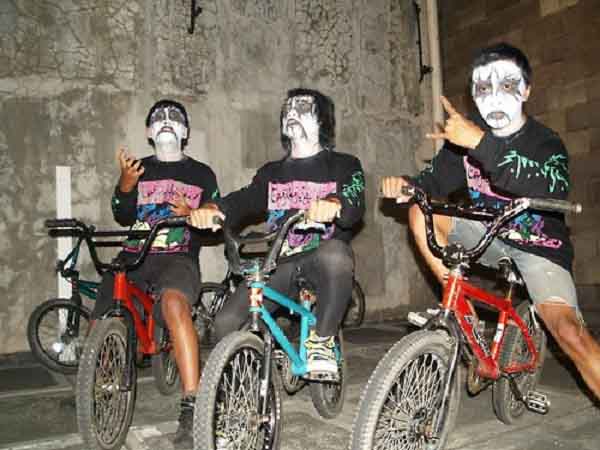 What are Sadistic Metal Reviews? The first metal album that you really connect with should be a magic experience, one that transforms your life. But a large group of people want you to apply that same feeling to their album so they can take your money, but their music is mediocre. SMR is the dividing line between the greatness and the forgettable, and we exult in the tears of the latter, for they are the sweetest of wines…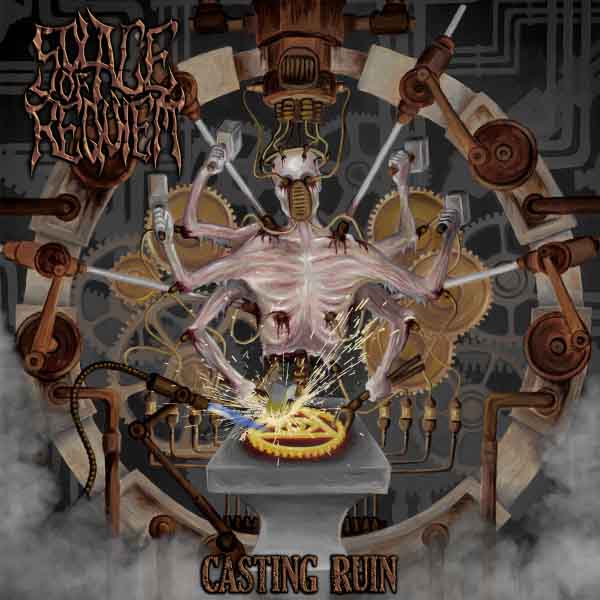 Solace of Requiem – Casting Ruin
A new epidemic trend grips metal, following war metal, which is the tendency to Angelcorpse — yes, that's being used as a verb — a mixture of metal influences and tie the mess together with loud vocals. Fast guitars and overactive drums work for Angelcorpse, who clearly came along in the Fallen Christ vein of blasting streamlined death metal, but metal bands now are using that style like a tortilla to dump everything else into, wrap up the ends and make a metal burrito. While some bands that make burrito metal are able to keep interest, the problem with this style and the carnival music high contrast (read: randomness) aesthetic of bands like Behemoth that rose in parallel is that by turning the volume up to 11 for everything, it creates a constant flow of essentially invariant sound that possesses no dynamic and no real progression. It is thus easier to write; songs require no real internal contrast, and songwriters can stack bits of whatever they have on hand and stitch it up with some technicality. I find Solace of Requiem to be unlistenable for this reason. It is a barrage of noise that, if someone were to take any part of it and break it out into parts divided by its internal tension and then make a song of it, might work. But the whole burrito does not. The Solace of Requiem burrito includes more lead guitar and melody and some NYDM style technicality and sweeps borrowed from metalcore, but that does not differentiate its essential approach from all the other Behemoth/Angelcorpse hybrids. Like Taco Bell, it goes down quickly, is easily forgotten and leaves an unpleasant odor lingering in its wake.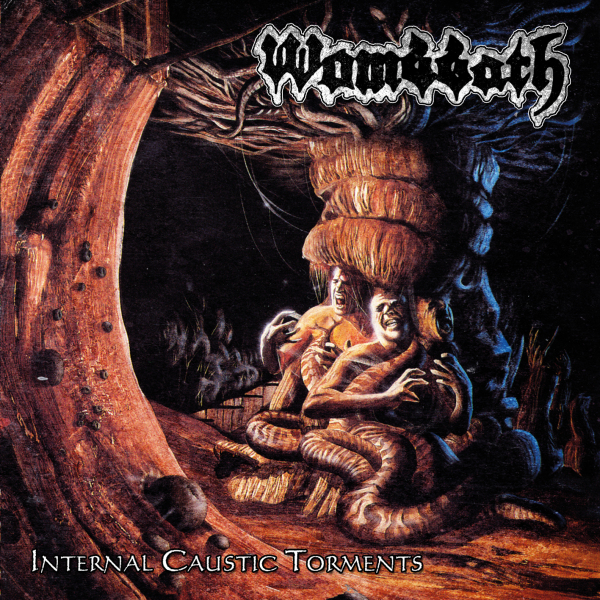 Wombbath – Internal Caustic Torments
This is one of those bands that makes plodding rhythms catchy to the point that a listener will fall into the groove and not mind, but also will not seek it out repeatedly because of the sheer repetition without much of a direction. These riffs came straight out of hard rock, got detuned and had some quick fills added, but remain as predictable as listening to AC/DC covers at the local karaoke bar. The result is that Wombbath batters your brain until it gives up, then pours a layer of relatively obvious material over it, including songs that complete an arc but without any real doubt or tension in the middle, such that like the riffs, the structure of the songs themselves is duplicative and numbing. Nothing is done poorly and this band clearly shows mastery of the old school style, but what it lacks is a reason for a listener who is aware of the best of old school death metal to embrace this. Internal Caustic Torments expresses in many ways the worst of old school death metal and the tendency that caused the genre to collapse on itself, which was nailing the style and then using it to hammer out repetition like propaganda. This album could be improved overnight by introducing actual tension between the first and second riffs, then seeing where that leads and using it to reorganize these songs, because many of the raw elements are there.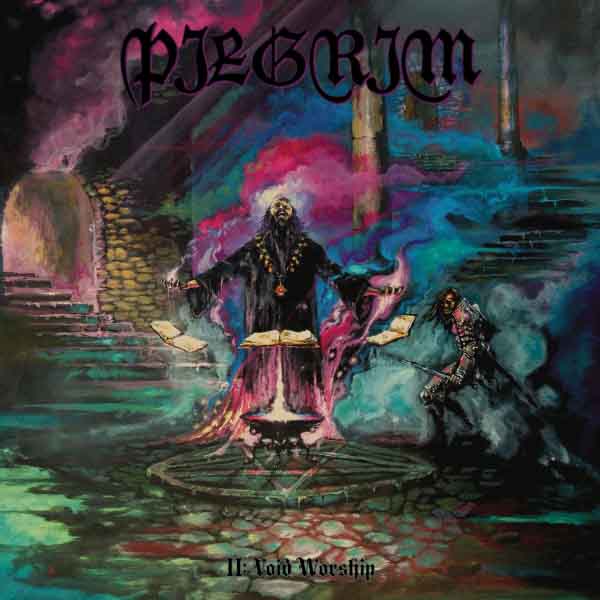 Pilgrim – II: Void Worship
Stoner doom metal happened when 1970s jam music swallowed up doom metal and remains basically stuck in the 1970s, Slacker, That 70s Show, etc. mentality. In other words, it aims to dig out wonder in the smallest of things, much as stoners can find a universe in their toenails. In this case, it is not the "doom" aspect that is problematic, but the fact that this music seems designed to find the fascinating and earth-shattering in simple chord progressions that remind us of Foreigner and Journey releases but without the strong sense of harmony. Instead, it's every stoner's dream: just start plodding along, then jam over that until some sort of magic emerges. When you think about it, that is what the Grateful Dead did for decades, blarting out never-ending tuneless solos that incorporated every technique in the book but to no end, because there was no point, only a desire to keep the jam going for as long as possible so the audience and band could take more drugs, be more groovy, pose more in front of the flower-painted school bus and other activities for people who have voids in their souls and no purpose to their lives. Pilgrim are more musically adept than most bands which cross this desk, but they take it nowhere. Songs jam, build up, trail off. Solos and fills drop in competently but express nothing. The album has a big concept somewhere if you read the theory about it that they include with all releases nowadays — I never do — but it is not expressed in the music. Much like a recent failed indie-metal album about whales, the putative topic is not the subject matter, but a cover story for playing the same crap. Really, just go get the first Def Leppard album because it does everything that happens here but with a purpose. A vapid purpose, but no purpose is more vapid than no purpose itself. Flee.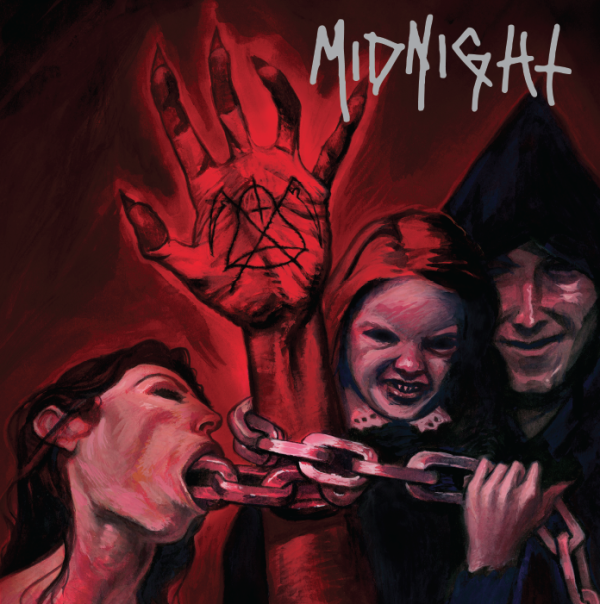 Midnight – No Mercy for Mayhem
Warmed over NWOBHM with American glam metal glitz under a glaze of alt-death bands like Nifelheim or Gehennah. Remember when that stuff came out? It was 1998 and black metal had officially shot its wad, following death metal the dubious status of having a fully developed form but having expressed all of its relevant content three years or more prior. Thus bands thought, "Well, we have this new technology in the death metal and black metal styles, why not mix them and use them to encode the same old crap that bands were talking about in the 1970s?" You know, the safe stuff: alcohol, sex, partying and pissing off your parents. No one in a modern liberal democracy will argue with you for such an assertion of individualism and defiance of The Establishment. Thus it's about as challenging and volatile as tap water, as controversial as feeding pigeons in a park, and the perfect product because it takes almost zero effort to make a few catchy hard rock songs with heavier vocals and more intense drums. Anyone can do it! Those were the words they used in the dying years of punk, also, which meant that anyone and everyone did do it, which ensured that the music became boring because it wasn't about anything. Midnight isn't about anything either. Its members are fixated only on being in a band and making some tunes that people like. That's sort of like a chef deciding that he wants to make Big Macs instead of Filet Mignon because "people like it." Like a Big Mac, No Mercy For Mayhem is soft and uniform in consistency and slightly sweet with a tangy sauce of rebellious high school rock. But it resembles an average of every burger ever made with the never-fail treatment of adding fat, salt and sugar, thus there is no growth, learning or evolution in it. It is simply an object, a product. And like all soulless things, it can only occupy your time, not enhance it, which means you stagnate, and you know what they say about stagnation.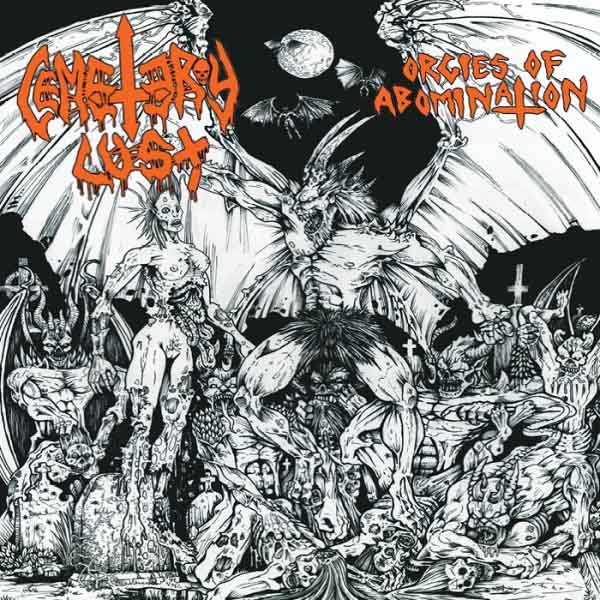 Cemetery Lust – Orgies of Abomination
I suppose this is intended to sound like Autopsy, but it more sounds like the bad SOD and DRI clones of the late 1980s: really simple sing-song two-point riffs driven by the vocals to keep the rhythmic hook alive because that is basically all the song does. Rhythms are very similar to old DRI, COC and SOD as well. Lots of downpicking. Nothing is poorly done and yet this style, like all rap music, is just too simple to express much of anything especially with these entirely standard song structures. Each song consists of two related riffs, a vocal hook, and support from other instruments. The result is not exciting unless people playing stuff faster than normal excites you. Lots of tropes from middle-1980s speed metal and early death metal, but the songs never really get any momentum going and sound about thirty years old, out of date and without personality. Some things belong in the past and should be buried next to all the bands who didn't make it because they sounded like watered-down versions of their influences. This band can join them.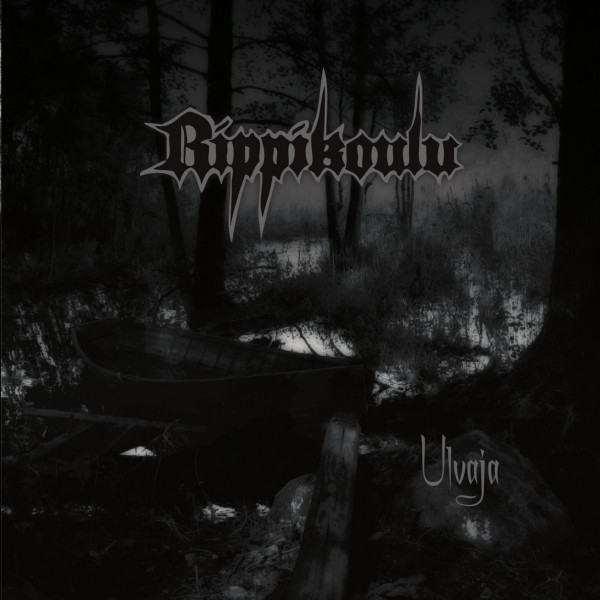 Rippikoulu – Ulvaja
Funeral doom metal with death metal touches in the vein of Skepticism, Rippikoulu on this release create a convincing atmosphere that relies too much on texture of vocals and instrumentation but nonetheless is convincing. These songs begin with simple riffs and expand both depth and tonality, moving from minor-key intervals to more open intervals much like Ancient used to on its longer tracks, creating a sense of a moving target on a lengthy journey. Use of piano, strings and female vocals both soften the abrasive distortion and force more spacious dynamics, allowing other themes more room to move. While these songs clearly focus on atmosphere, the more important idea here is the change of moods like seasons, which gives them a grace and makes the distorted guitar seem actually jarring by way of contrast. Although this release is an EP and thus short, the mood created by this musical approach could be, like Summoning Nightshade Forests, the basis for a short escape from reality that reveals more about existence than direct confrontation ever could.
28 Comments
Tags: Black Metal, cemetery lust, death metal, midnight, pilgrim, punk, rippikoulu, sadistic metal reviews, solace of requiem, wombbath