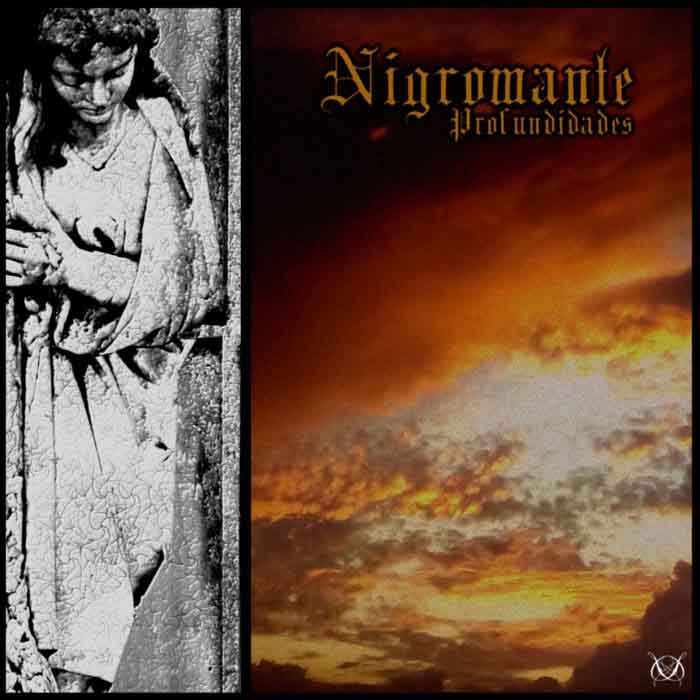 Nigromante's Profundidades, recently reviewed by David Rosales, has been released for free download in MP3 format by experimental ambient label Spheredelic along with the earlier The Euphonies album:
Our second release in July is a double feature including the brand new album "Profundidades" as well as the reissue of the EP "The Euphonies" by Nigromante.
All music and ideas by Ebvleb. The picture for the cover layout was created by Marvin Narciso MMXV

The project Nigromante was founded between 1997/98. The shadowy figure behind Nigromante is inspired by and operating in the most deteriorated graveyards of Guatemala. Nigromante is to be listened to in the darkness of night, with pure candlelight, in order to feel the sound unleash specific emotions. It is the music of graves and the next dimension aiming at a direct contact with the lost souls of those who wander between the next dimension and this one. Nigromante is UNIQUE, a medieval modern aura of necroespiritual compositions.

Nigromante describes his music as "Necrospiritual Occult and Ethereal Nostalgia". He uses sounds of medieval pianos, oboes, strings, etc. – all created with synths.
3 Comments
Tags: Ambient, dungeon synth, mp3s, Nigromante, Profundidades, Spheredelic