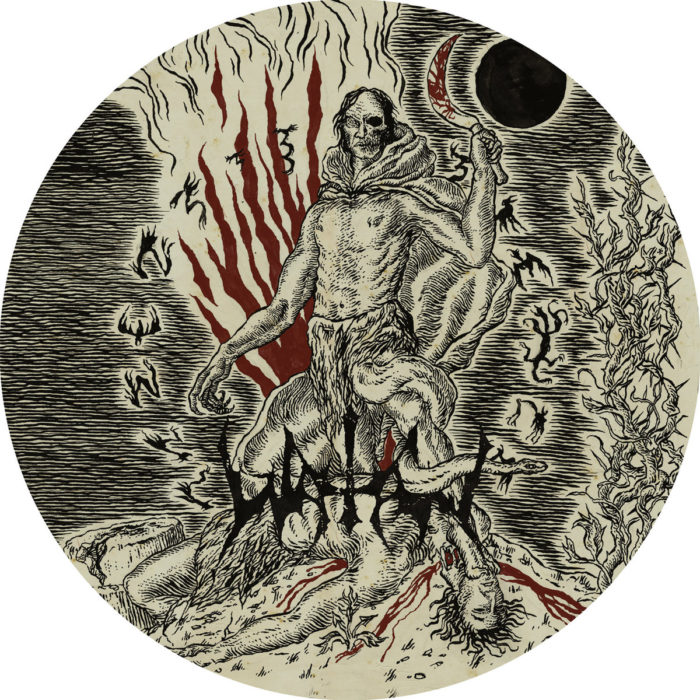 Article by David Rosales.
I. Where is the music?
It is very rare to find a general fan of black metal today who has not at least heard of the name of Watain. The kind of fame it has attained, however, is the kind that is mostly based on peripheral affairs rather than the art which Watain is supposed to dedicate itself to. Watain is the kind of 'entity' (as most of these bands are now given to call themselves) that is surrounded by a nebulous aura which may at first, if one is inclined to be generous in providing the benefit of the doubt, seem like an hint of something truly profound going on. Now, whether that is the case in regards to the real, transcendent or philosophical knowledge or experience of the people behind Watain is not for the writer to say. On the other hand, the music itself does not seem to display any of the more-than-human qualities it should if one is to believe all the hype. In fact, it reveals itself as a very mundane affair when one is given to delve into a holistic examination of the music in itself, and even more so when seen in relation to the extra-musical portions of the 'entity'.
56 Comments
Tags: 2016, black 'n roll, mainstream metal, pop metal, reaping death, review, season of mist, single, Sweden, watain