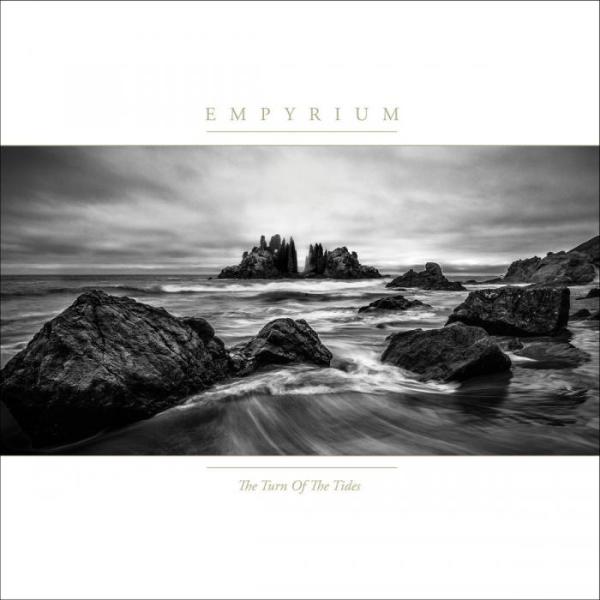 Empyrium started as a metal band, but they have become a band with its own voice that uses many styles including metal where they fit in each song, much like it might use a technique. Elements of traditional European bard styles, Gothic, neofolk, ambient, neoclassical and metal meld in this emotional but dark atmospheric band.
These melancholic and beautiful songs run longer than average because they focus on creating a mood, generally with piano and lush keyboards as the primary instrument complemented by vocals, and then working through it much as one might take a walk through the Black Forest, looking up into the trees as a new thought becomes familiar and finally fleshed out, then fading away like the dying light of day. Guitars and death metal vocals appear when they create the desired effect of aggression and passionate rage for balancing to what is otherwise a yawning abyss of tragic sadness. Like doom metal bands such as My Dying Bride and Skepticism, Empyrium work hard to balance moods that otherwise would become monolithic and all-encompassing, using variations in mood to strengthen the theme of each song much as Dead Can Dance do in their longer epics. The result is a mellow and gentle sound from which the bottom falls out and a void emerges, only to become absorbed by a general sense of narrative and development. This album is both easy to listen to and a hard place to want to go, but provides the perfect background to certain acts like driving in the rain, contemplating old pictures or burying an entire family.
While the metal content shrinks with every Empyrium album, the use of metal as a voice strengthens because it appears only when crashing guitars and guttural distorted vocals give presence to an idea within the song, possibly showing us where metal will be in another decade if it continues abolishing itself. What makes The Turn of the Tides of interest to metalheads is that these songs reflect many of the same emotional journeys you might find on a Summoning or Graveland album but are taken to a more expansive viewpoint through the use of other techniques as well. Fans of atmospheric black metal and doom metal alike will find Empyrium interesting, as will any who find the manipulation of mood in layers of atmosphere to provide a compelling listen.
3 Comments
Tags: death metal, empyrium, prophecy productions, review, the turn of the tides