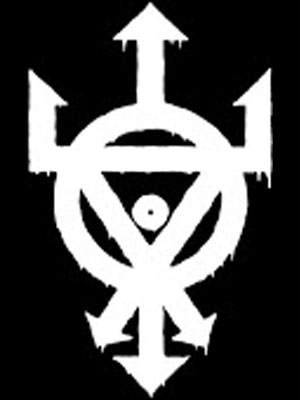 Eric Syre lives underground metal. He has been active for many years and is highly regarded. An insatiable artist, he expands into different media, fields and instrumental abilities as it suits him. And now, he has a new band called Beast Within.
The biography roughly describes this band, but a better summary is this: if you can imagine newer Celtic Frost/Triptykon covering older Celtic Frost with a doom/stoner metal groove, you can imagine where Beast Within are going.
We were able to catch up with Mr. Syre for a quick Q&A:
You have a unique lyrical concept with Beast Within that's about the self escaping society. Can you tell me more?
We are still developing the whole concept as we haven't completed the lyrics for all the songs we have written. There's definitely a Nietzschean, Satanist, occult and nihilistic thread in what we're writing, especially in the two songs we already released. We stand for the emanation of the true "Self", buried deep inside each man and woman by centuries of decadence, slavery and blindness imposed by a false moral, political and religious elite (not the "self" individualistic values praised by our contemporary consumerist society).
You're a well-known figure in the black metal underground. Can you give us a brief biography of yourself and the band?
I've been actively involved in the whole Metal scene for the last 20 years. I started playing in bands in 1992. Thesyre has been my longest running band (1995). I've also been the lead vocalist/lyricist in Decayed Remains, bassist in Soulseasons, actual live drummer with Akitsa and I am now the lead vocalist in Beast Within. I also had a myriad of projects including Unlife, Golem, Supernova and did a few recordings on my own as Eric Syre. I am also doing freelance artwork for other bands.
The other musicians of Beast Within followed a path similar to mine. Past bands and projects includes (among others) Utlagr, Blackwind and The Vault.
I guess you can say we're semi-veterans of the scene.
How would you describe the musical direction of this new entity?
We've all been raised on the classics of the 80s and Celtic Frost is a common ground for all of us. It was important for us to keep things minimal and oldschool. We're not trying to reinvent the wheel but it's very important to have our own sound. The groove you refer to has a lot to do with the simplicity of the music and its underlying rock vibe. We're aiming for something heavy, dark, groovy and catchy at the same time.
Do you think that being from a French-culture area of Canada has influenced your songwriting or outlook?
Being French-Canadians always had an influence on us, willingly or not. We're isolated in the eastern part of Canada and to be honest, it's almost like we're living in a different country. We never had the same cultural reaction to the lyrics of the bands we listened to in the early years. We always had to translate, filter and in some ways interpret everything in order to understand what was expressed. I guess we probably got a lot more into it for this reason; It required some form of personal involvement which maybe wasn't as mandatory for English-speaking fans, for example. The same could be said about the lyrics we wrote. Even if it's important for us to stay true to our culture, it's hard to get recognized with lyrics in French worldwide. The whole isolation factor also pushed the pioneers of our scene to have an original sound and a different approach. Voivod got noticed quite early for that very reason, I think. The Quebec scene never got over-saturated with bands and so far I can still claim that quality over quantity is a constant over here.
You mention that you derive influences from Celtic Frost and Pentagram. Why these two?
Celtic Frost inspired us the most with Beast Within. Pentagram is a common interest within the band. Both bands have a strong, recognizable style based on simplicity, catchiness and both are quite effective with the memorability of their songwriting. If we can take cues from those influential bands and eventually establish a characteristic sound for Beast Within, our job will be done. As craftsmen of the genre as a whole, we're there to deliver dark and heavy music the way we think is the best. Time shall tell if we do it right…
I bet you will. Look for this band to shake up the complacent post-underground scene.
http://www.youtube.com/watch?v=RCLSyv_fcTY
http://www.youtube.com/watch?v=uZtc5zpMNUs
7 Comments
Tags: akitsa, beast within, eric syre, thesyre