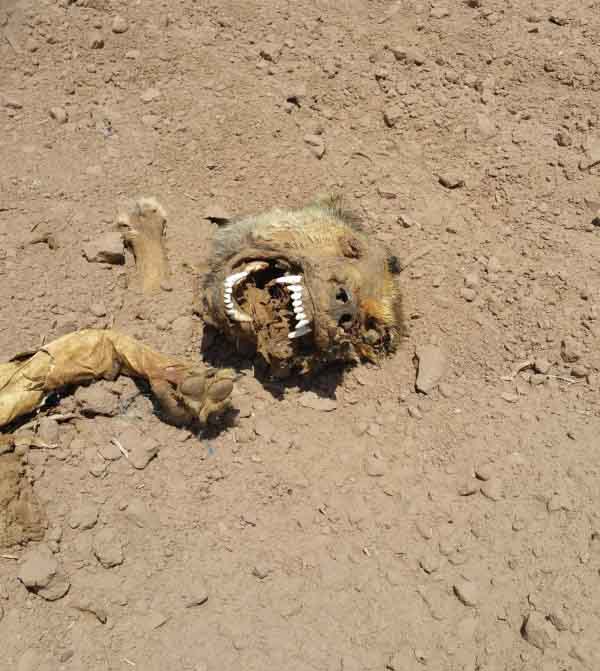 Twisted Sister vocalist Dee Snider, who famously spoke at the PMRC-induced Senate hearings regarding obscenity in music during the 1980s, recalled the era with a warning toward our current time of the dangers of what we might call "uncensorship," or the use of "soft" pressure to eliminate speech that is perceived as dangerous:
Sadly, the aftermath of the debacle was even worse than I feared. Our First Amendment constitutional right to freedom of speech had been eroded, yet the average record buyer was apathetic. The most typical comment about the sticker was, "Now we know which records to buy!" The music consumer just didn't understand how that sticker would be used against them. (And used against them it was.)

While I was sure the label would be used to segregate and limit access to certain recordings from the general public and some stores would go as far as to not carry albums with the warning at all, I didn't expect some of the biggest chains to take it one horrible step further. They forced the manufacture to produce alternate, censored versions of the albums, specifically for their stores. The average adult or young-adult record buyer (and even parents buying them for their younger kids) had no idea that the album they were purchasing from Walmart had content either "bleeped out" or completely removed. The "stickering" of recorded product wasn't giving the buyer the knowledge to make an educated choice, it was being used to decide for the record buyer what they could or could not listen to. This is the subversive nature of ultra-conservatism. If they can't manipulate you overtly (through the passing of laws, regulations or restrictions) they'll do it without your knowing it's being done to you.
The history of the Parents Music Resource Center (PMRC) showed us an important pattern: by creating mass fear, people can compel even large corporations to essentially censor their material. As Snider points out, stickered albums quickly became second-class citizens, much like controversial speech on the internet today is flagged as "offensive" and removed or quietly hidden on social media. This happened not through laws but through actions of the market once they realized that a large enough group of people would complain.
We have seen this before. Think about how American buildings rarely have a 13th floor, not for any logical reason but the perception that thirteen is an unlucky number. Or the Great Vaccination Debacle of 2013. People, like a herd of cattle, can be stirred into terror by a few loudmouths. Companies fear this. For that reason, they bow down to any group that can show it has victim status. With the PMRC, the victims were children. Now there are more groups — gays, ethnic and religious minorities, women, neckbeards — in whose name an outrage can be fabricated.
This misses the point of free speech, which is that what we do not want to hear is often what we should be hearing. Not always, since nonsense is perpetual within humanity, but often. History is full of examples of good ideas being shot down because they were unpopular or offended some group, even if that group had relatively little power in society at large. Make yourself a victim and you can force others to pay attention to you. That means that you can tell others what they cannot say be implying that they are mean, cruel, extremist, fundamentalist, bad, whatever. In fact, we often need opinions that scare us and the irascible, ornery people who promote them.
In Bright-Sided: How Positive Thinking is Undermining America (2010), Barbara Ehrenreich maintains that getting rid of all of the "negative people" in your life is a recipe for disaster: "What would it mean in practice to eliminate all the 'negative people' from one's life? It might be a good move to separate from a chronically carping spouse, but it is not so easy to abandon the whiny toddler, the colicky infant, or the sullen teenager. And at the workplace, while it's probably advisable to detect and terminate those who show signs of becoming mass killers, there are other annoying people who might actually have something useful to say: the financial officer who keeps worrying about the bank's subprime mortgage exposure or the auto executive who questions the company's overinvestment in SUVs and trucks. Purge everyone who 'brings you down,' and you risk being very lonely or, what is worse, cut off from reality. The challenge of family life, or group life of any kind, is to keep gauging the moods of others, accommodating to their insights, and offering comfort when needed."

Just as ecosystems become less resilient, and more fragile, when you reduce their biodiversity (by eradicating species), epistemic communities become less resilient, and more fragile, when you reduce their intellectual and ideological diversity (by eradicating radical ideas). Numerous studies have demonstrated that the only thing worse than thinking through important political matters alone, is thinking through important political matters amongst people who share all of your assumptions. We need to be exposed to challenging unorthodox ideas on a fairly regular basis. But social media (and search engines like Google) are making it easier and easier for us to silence radical voices (by dismissing them as "trolls"), and retreat into homogeneous online echo chambers.
The problem for us now is that we live in a time ruled by commerce, not governments. You buy your music from somewhere; you find it through some search engine, on some streaming site. What happens if Google receives a few million complaints about Satanic or un-PC music? Or if Bandcamp does? Or Facebook? These large corporations fit into a role a lot like that of government because they are the sole providers of a service valued because everyone else is using it. Sure, you could hunt down a Facebook alternative, but it has 1/10 of the people there. So you go to Facebook. If they decide, based on complaints by a small angry group, that what you are trying to say is "bad," then you will not be heard.
In the same way, free speech has become a mockery as the amount of information has risen. The question now is not whether you can publish your free speech, but whether it will find an audience. The people who control that audience — now a "big six" of corporations — can decide at will to censor your content through a process called uncensorship because it is not direct censorship like through a government, but it silences voices from reaching the audience they need nonetheless. Companies react to complaints even if they do not represent what most people want or need, simply because small highly vocal groups can create a media frenzy and cause a tacit boycott of those products.
We already know there is reason for concern when companies merge and one of the parties has a strong political agenda:
Rupert Murdoch has just bought a controlling interest in all of National Geographic's media properties. The move turns the long time non-profit into a for-profit media corporation in the process….Murdoch has famously not been quiet about his denial of climate change. National Geographic gives grants to scientists… so, is anything going to now change with the focus of National Geographic's organization?
If we worry when a media magnate who opposes global warming buys a science magazine, we might worry as well about companies that do not have an explicit agenda, but can be manipulated by people who have an agenda and a voice, such as the one that victimhood bestows. We already have worries about corporations and their control of information. This can be most challenging when their control intersects with the ability for an audience to request removal of information anonymously, as happened with Google in Europe:
The Guardian protested the removal of its stories describing how a soccer referee lied about reversing a penalty decision. It was unclear who asked Google to remove the stories.

Separately, Google has not restored links to a BBC article that described how former Merrill Lynch Chief Executive Officer E. Stanley O'Neal was ousted after the investment bank racked up billions of dollars in losses.
Anonymous complaints — or complaints by anonymous groups — can tear apart public information. If, as is the case with Google or perhaps Bandcamp, most of the public uses a certain service, this means a loss for us all. This "uncensorship" means that a group of Offended Victims™ can easily yank down any data they find fails to support their point of view. Even more, they can destroy anyone who fails to agree with them, even bringing major media outlets to obey the raging herd:
Nicole Arbour, the YouTube personality whose "Dear Fat People" video sparked a massive online backlash, has been fired from an upcoming film she was working on…

"'Dear Fat People' is an unfunny and cruel fat-shaming video that guises itself about being about 'health,' " Mills said. "It's fat-phobic and awful. It went on for over six minutes. I felt like I had been punched in the gut.

"I'm gay. I was bullied a lot as a kid," Mills added. "I am no stranger to ridicule and loneliness."
When a large corporation finds itself under assault by victims groups, the best strategy is to find another victim, which is what this producer is doing here. Most likely the higher-ups had a conference, decided that they did not want to risk alienating the plus-size audience, and dispatched this little guy to remove the problem. Our future under corporate information control resembles this situation more than we know, and thanks to "uncensorship," can silence us without even the recourse that Dee Snider had back in the 1980s.
5 Comments
Tags: censorship, dee snider, gamergate, metalgate, parents music resource center, tipper gore, twisted sister, uncensorship