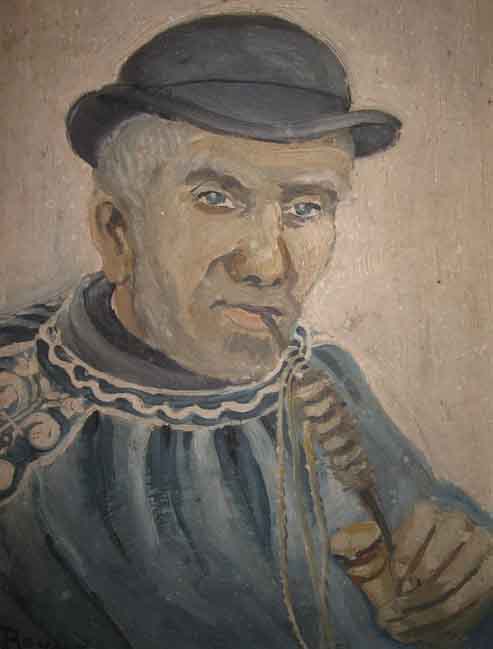 We get a lot of comments here, but a frequent type — and they are nearly identical — is this:
This site has really gone to shit. Instead of doing articles about true underground metal, you've got all these stupid articles on tobacco, whiskey, SJWs and beer.
This is a variation on an old argument that splits the "No True Scotsman" logical fallacy in half. If you recall, that fallacy takes this form:
Person 1: Christians do not spit on their enemies.
Person 2: The pope just hocked a loogie onto the Queen.
Person 1: He's not a true Christian, just a pro forma one.
Sometimes fallacies are not fallacies per se but a description of a common trope of language used to deflect an argument. When used wrongly, they fail, such as slippery slope, which is a real argument but is frequently used by ham-handed idiots ("If we legalize heavy metal, people will turn to Nazism next!"). The No True Scotsman argument is a fallacy when used to enforce a broken category, but not when it points out the exception strengthens the rule. For example, most Christians will not spit on the Queen, and that pope might just be out of line.
In the case of metal, trueness exists. It refers to people who understand metal on its own terms, instead of re-purposing it for their own social needs like hipsters do, and uphold that worldview and values system which we might call a "culture." On the other hand, some are quick to call "untrue" anything which does not fit a selective stereotype of metalheads as being only about music and a certain lifestyle. These types are not scene-policing, but bullying others into accepting lowest common denominator behavior.
Wearing denim vests with patches, drinking trendy beer and buying lots of metal albums is not what metal is about. It's false signaling to allow useless people to join the community because doing those things is easy, where living and understanding metal — a form of art with its own outlook and philosophy, like most artistic movements — takes some effort internal to the human being. And that is what most refuse to do. They do not want to internalize learning and share themselves and limit their own reckless impulses. They would rather have a surface-level conformity that gains them entrance to the group, and to do that, they need to spit on anyone who thinks metal is more than credit card payments, goofy clothing and being drunk all the time.
I tend to reply to such people with these:
Feel free to send in articles or ideas.
So far, none have taken me up on this. How can results be so consistent? It's in the psychology: their psychology is not about what they say it is about, which is articles about metal. Their psychology is in putting others down by claiming those others are untrue, only so that they can in turn claim they are true for these token conformist attributes. They will never contribute… because their contribution is angry, pointless criticism. They will never do more than that. You will find whole forums (NWN/FMP) full of such people. They are hipsters of another stripe.
They remind me of another type of person that I call "the California personality." This type is very common among bloggers. They are equal parts self-promoting and defensive, with a totalitarian intolerance of anything that seems to them to be critical of them or their choices in life. The California personality will always tell you how amazing their life is, and how they've made choices that magically worked out in defiance of conventional wisdom. If people think it is unsafe to walk the Cass Corridor after dark, the California personality went there and not only was safe, but met a famous artist and partied till dawn drinking artisanal wine. If people think you shouldn't build your house on a fault line, the California personality lives in the fault and has a precious, sunlight-kissed bungalow (which is highly energy efficient).
The California personality will fool you for some time. You will look at your own life, and wonder why you don't get such great results. They, on the other hand, appear to be picked by the hand of God to succeed in everything. But over time, you start seeing cracks in their narrative. The great house actually has lots of leaks, which is why they're selling it. The artist they met in the Cass Corridor held them hostage until dawn and drank all their artisanal wine. Their statements are not merely rose-colored, but outright lies. A California personality goes through life always justifying their decisions as successes, after the fact, when often they are simply chumps making poor choices but are good at making those choices seem appealing to others.
The same mentality infests the hipsters, tryhards, poseurs and "trve kvlt" types in metal. Their own lives are ruins, but they want to hide that by putting down your life. They contribute nothing, but want to pull down your contributions. Like lifestyle bloggers (especially the odious "mommy bloggers") they want to show you their great-looking children, quirky recipes and fantastic decorating choices, but are hiding a vast inner despair as their marriages fail, careers stall, and total lack of ideas creates lack of personal direction. These people are not here to do anything, but to partake in the doing of others. It's why they are best mocked and pushed aside as this article hopes to do.
31 Comments
Tags: Black Metal, Heavy Metal, hipsters, NWN/FMP, true, trve kvlt, tryhards, untrue