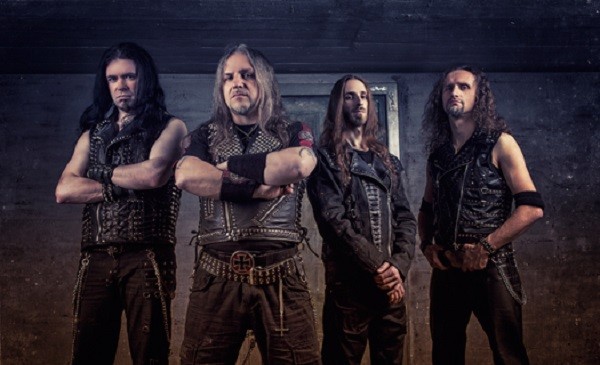 Ripping death metal band Vader, who gained stature in the field of Morbid Angel/Slayer-influenced fast tremolo death metal, plan to re-issue three early demos on CD, cassette and LP via Witching Hour Records starting on April 3, 2015.
The three demos — "Live in Decay" (1986), "Necrolust" (1989), adn "Morbid Reich" (1990) — will see separate releases unlike the last collection of Vader demo material, 1996's Reborn in Chaos which remains a sought-after release for its Pavement Records version which contains better sound than other variants. These capture the transition of Vader from aspiring speed metal/death metal hybrid to catching on to the new death metal style and picking a fast but explosive style that graced their first album, The Ultimate Incantation and subsequent albums De Profundis and Sothis EP.
As Vader continue to release material in a fast although simplified and more hookish style, these retrospectives may provide insight into the origins of this band back in the days of the Soviet bloc. It will be interesting to see what bonus tracks, if any, Witching Hour Records adds to pad these releases up to full-length duration.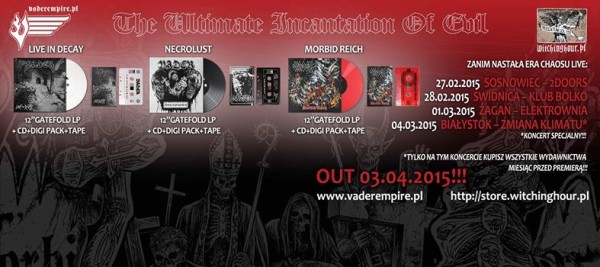 http://www.youtube.com/watch?v=K7lnCQMtwHk
8 Comments
Tags: death metal, vader, witching hour records