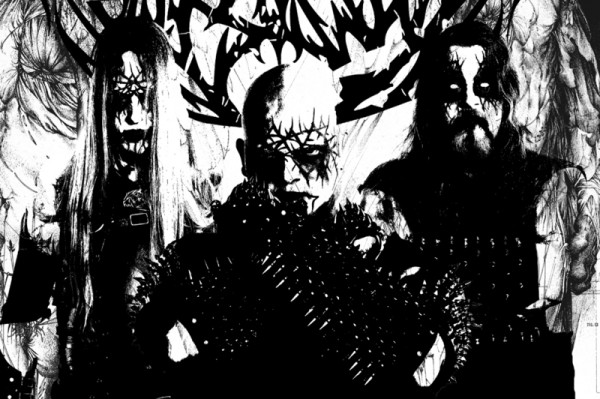 What is best? To crush your enemies, to see them driven before you and to hear the lamentation of the women. – Conan
For many years, this site and its writers have demonstrated a preference for the music and philosophy of Averse Sefira. Among other bands who rise above the heap, Averse Sefira may not be as well known or easily grasped, but their music possesses an enduring power of being both relevant and metaphorical enough to stimulate our sense of fantasy and longing for meaning in the emptiness of existence. We were fortunate to get a few minutes with Wrath of Averse Sefira back in 2011 before the band imploded and the previous version of this site transitioned to the present.
We very much agree with Conan's apt description of what is best in life. Do you? What indeed is best in life?
Martial spirit is indeed something that should be preserved. Robert E. Howard knew this. Many people don't realize he was and old-school pig-iron body builder who participated in bare-knuckle "tough man" competitions in the years leading to his death. Freedom is best in life, however you achieve it. Money and Molotovs are both acceptable methods.
Averse Sefira has been eerily quiet for some time. What prompted this cease-fire? When can we expect a new offensive from Averse Sefira?
The simplest reason is because album five refuses to emerge and in the meantime we may have inadvertently blown out the Eastern candle (to paraphrase another grand cabal from our region) when we stumbled on the path circa 2009. There are components of the next album ready to go, but the spirit must be with us.
Many fans are anticipating the re-release of "Blasphomet Sin Abset" at some point, is this a realistic expectation? Why or why not?
Are they really? Nobody has spoken to me about it in a long time. Given all the re-releases out there, it seems like it might be overdue. I think it's just a question of pursuing it. Some label would make it possible, I'm sure.
Take us briefly through your life's musical journey. Were either of you classically trained as a child? Musically, what were some of your early favorites? What music did you enjoy early on, but later grew out of?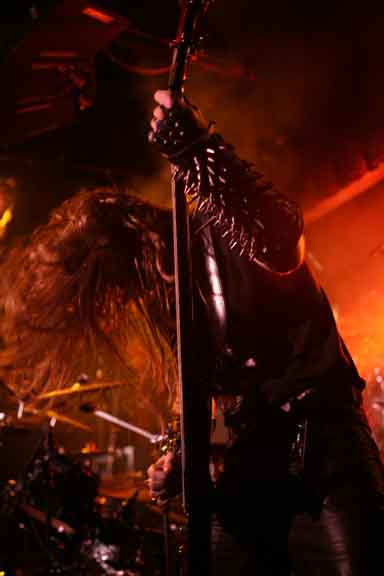 I took piano lessons and later guitar. I liked Alice Cooper and bombastic classical music, circa 3 years of age. From there, whatever was on the radio was ok, though I didn't really like anything that wasn't in minor key. By age twelve I liked Iron Maiden, Metallica, Slayer, and I was actually a big Anthrax fan, chiefly because of their guitar tone (wasn't that why anyone liked them? SOD proved to be the superior version). I don't like Anthrax anymore, or Metallica past the first four.
What music/artists currently peak your interest? What musicians' works (metal or not) do you consider to be timeless? Out of these, which ones have been the most influential on your work in Averse Sefira, if any?
Immolation still satisfies, and their work has always been very important to AVRS. Voivod's classic era is immortal, as are the first three Immortal albums. Slayer is forever great, though there is no Slayer imprint upon our work.
How much of your work is the result of conscious deliberation and how much is spontaneous inspiration? How, if at all, has your approach changed over the years?
I think the first two releases were very much "on rails" in that we planned the songs and then effectively refused to deviate on the way to their final form. The next two captured our spirit better in that they were planned but then left to many changes and ideas as we assembled them. There are whole songs from Tetragrammatical Astygmata and Advent Parallax that were effectively born in the studio, so there's the yin and yang of it in a nutshell.
What sets metal apart structurally and melodically from other forms of music?
Metal at its best is like classical, where it rises within a theme and culminates in movements. Most music is designed for rapid consumption so it is repetitive and point-to-point. Metal can't always be explained, sometimes you just have to be there.
Do you see any antecedents for or parallels with black metal outside the immediate genre?
Yes, see above.
In your 2008 interview with "A Year at the Wheel," you proclaimed emphatically that Christianity is the source of all the modern West's problems. Would you care to elaborate?
I would say it's the more universal and categorical attitude, because people who don't consider themselves Christians still let asinine Christian ideas dictate their lives. Why is suicide illegal? Why can't a bachelor be President? Why must we be merciful to the less fortunate? Where else does any of this come from? And I wouldn't extol Christian ravages from a Nietzschean perspective, but perhaps a masochistic one. Catholics know all about it.
Metal at its best is like classical, where it rises within a theme and culminates in movements.
Does the Divine exist? If so, how do you define it and how does it differ from the concept of God? Do you make a distinction between the two?
This probably won't illuminate much, but I don't believe in God (YHWH), and yet I am divinely protected. What does that tell you?
What is the difference between spirituality and religion?
Spirituality is about looking within to find strength and meaning. Organized religion, or at least the Abrahamic ones, look outside the self and request guidance from external and ultimately arbitrary sources. The only consciousness one can truly rely upon is his own. Without spirituality, there would be no great deeds, and very little in the way of art or grandeur. The problem is Christianity is that it de-emphasizes actually spirituality in the name of a lot of unreasonable rules and rote behavior.
Are there any legitimate paths of enlightenment open to man? What would it mean for a man to be enlightened?
To me, the simplest path is to not spend time wondering about the meaning of life but instead to get on with living it. When I want things to happen, I set my mind to what it would take and do it. As of now, I have achieved virtually everything I ever wanted to do with my music career (except opening for Slayer). Read books, talk through your ideas with the intelligent and like-minded, and devote your life to something, however insignificant. In the end, we all pave our own roads.
Has man's pursuit of God helped or hindered his understanding of himself, the world, the cosmos, reality?
It depends on which god and the motivations to seek it. As a personal quest, there is arguable merit. As a rule of law, it has kept the world in the dark ages on so many levels.
Is there TRUTH? Can revelation be a genuine source of truth or knowledge? Must man rely solely on Reason and his rational faculties to discover truth?
Truth is always relative, and revelations can indeed be truths to the recipient. Truth is one part emotion, one part reason, assuming we're not discussing something like physics. We make truths based on the evidence before us and how it makes us feel. When emotion trumps reason is when things go wrong.
What is the significance of ancient Greek maxim Gnothi Seauton ("Know Thyself")? Why does its significance appear lost on modern man?
The West in particular is characterized by low self-esteem, mainly because we've allowed other forces to make us feel lesser. Most Americans are unbelievably insecure, which is why we can't ever have realistic conversations about maintaining standards or upholding merit-based advancement. We're too busy shirking, shifting blame, and being envious of everyone around us who is doing even slightly better to spend any time "knowing thyselves".
Has modern science been a boon or a curse for modern man?
It has been a boon to man and a curse for every other living thing on this planet. We live too long, for one thing. We should level the playing field again and let the hardiest among us prevail. No more cancer treatments, no more heart surgeries. Sure, the life expectancy would drop to 45 again (and that might include me), but we'd end up with a lot more Thomas Jeffersons for our trouble.
What are your thoughts on evolution? In what way has evolution facilitated worldwide overpopulation by associating success and the entire meaning of life with breeding and survival?
This dovetails with the above response. Evolution has, in many instances, been halted by Judeo-Christian values and abuse of scientific apparatus. What do we need with babies who are born five months premature? They aren't supposed to make it. That's not evolution, that's regression. We've halted as a species since the industrial revolution, and now comes the grievous cascade.
Your lyrics seem to be largely inspired by the symbolism found in various forms of esoteric spirituality such as Q'uaballah Mythology and the Occult. Is this a matter of practice for you, or is it merely a subject of interest? If you do practice, how does the experience impact your approach to song-writing, if at all?
I use a mixed system, with Hermeticism being a central pillar. It has steered much of our work and decisions that the band has made over the years. Much like John Dee and Edward Kelley, Sanguine and I needed each other to channel and apply these transmissions. He has withdrawn for the time being, and unfortunately it has also made me more estranged from these workings.
What are you currently reading, if anything? What books have peaked your interest the most lately?
I read lots of James Ellroy. He's nuts, and his style of prose is sharp and caustic. I keep re-reading I Am Legend by Richard Matheson, Heart of Darkess by Joseph Conrad (of course) and Grendel by John Gardner. A psychologist might suggest my reading habits reveal a combative attitude towards the world, and he'd be right.
Art is what you create when nobody is looking. Entertainment is designed to please a perceived audience and sell a product in the process.
What differentiates art from entertainment? How would you characterize Averse Sefira and why? Is art necessarily good and entertainment necessarily bad, or vice versa?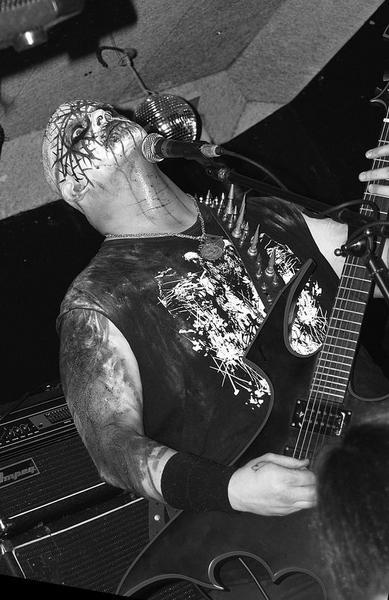 Art is what you create when nobody is looking. Entertainment is designed to please a perceived audience and sell a product in the process. Averse Sefira is art, simply because we made it the way we wanted when nobody cared and continued to do so even when that changed. We could have made much stupider music and been far more popular for it, but that wasn't our mission. Not all art is good, and not all entertainment is bad, but mistaking one for the other is detrimental.
What is the relationship between an individuals essential being and there decision to listen to and/or play a certain type of music?
I find that most people who are drawn to metal and remain so throughout their lives are those who are fascinated by the unknowable. They also tend to feel like most everyone around them are liars or idiots, and metal is (under ideal circumstances) an avenue that circumvents that way of being. Take the work of Dio, for example – tastes aside, nobody could say that his music wasn't earnest and heroic. That to me typifies the spirit that allows metal to triumph. I have no idea what makes people listen to other genres, and I don't care.
What characterizes a Hessian as opposed to a metalhead? Is there a natural hierarchy among the metal community and what defines each caste?
Hessians integrate metal into their lives permanently. They make choices about jobs, significant others, and their trajectories based on their passion for the music and its tenants. Metal culture is fan culture, which means it is superficial and transient. There's nothing wrong with that, as music in particular needs a supplementary audience outside its core devotees to thrive. Also, all Hessians start out as metalheads, so it is incumbent on we veterans to cultivate and encourage a legitimate interest among them.
As for a hierarchy, it's the standard seniority that comes with the length of participation. The only real difference between old guard and new guard people is time and persistence.
Is Hessian culture relevant? What does the future hold for Hessiandom and through what channels will the spirit of Hessiandom manifest itself in the future? How would you like to see it manifest itself?
Metal is a demonstrably global phenomenon, and I think it says a lot that you could put Hessians from America and Iran in the same room and their impression of metal and what it means to them would be very similar. I experience this all the time, and it is validating to be part of something that transcends fixed cultural boundaries. With all that in mind, I feel like we need to unite more as a proper cultural movement under one flag, so to speak. I'm not talking about a bunch of whining and demands for special treatment, but it would be nice to be protected under the same laws that everyone else enjoys and not have to cut our hair just to get a job.
Is extreme metal a symptom of or antidote to the decadence of modernity? An antidote to its poison?
Extreme metal in its purest and most meaningful form is perhaps a reflection of modernity's shortcomings, but it also a reaction to it. It seems like many Hessians feel like they were born in the wrong era. We don't like the pithy and puritanical methods of modern society, and in many ways Hessianism hearkens back to a warrior code. Let's put it this way, if Hessians ran things, trial lawyers would probably no longer exist.
To what extent is Hessian art a surrogate for more intense experiences currently unavailable to man?
As I said, Hessianism is a bid to recapture a simpler and more decisive age. Our world today is shaped by shadow agendas with a veneer of hurt feelings. That's lame and pathetic, and anyone with a sharp mind and a bright spirit is going regard it as a joke. Modern society is so fixed on egalitarianism that we are denied the opportunity to be who we are, and that goes for gender, race, or personal calling. Hessianism calls bullshit on all of that and says, "This is who we are, no apologies".
What is the future of Hessian music? Do you foresee any major breakthroughs or developments in extreme metal music theory? What developments would you like to see?
The musical cycles will likely be internal, as I'm not convinced we're going to innovate past the proven forms. That's fine with me, as usually "experimenting" leads to abominations like nu-metal, industrial metal, rap metal, or metalcore variants. Traditional heavy metal, along with death, black, and thrash, are all we really need.
Among the Hessian community there seems to be a developing interest in the ideas and writings of authors such as Rene Guenon and Julius Evola. Do you find this surprising?
Martial thinking is part of what propels metal, so seeing writers like Evola cited is no surprise. I haven't read Guenon, but I like Evola. His ideas are rousing, even out of the context of his era. The sad thing is that writing like his seems like fantasy fiction when compared to what I see when looking out the window. We have gotten so far from Traditionalist ideas that it would take a global war to have any prayer of resurrecting them. For help or hinder, it's useful for anyone, particularly Hessians, to read unvarnished and unblinking indictments of how mankind continues to fail itself. The hindrance will come from the transient crowd who doesn't like difficult ideas.
Modern society is so fixed on egalitarianism that we are denied the opportunity to be who we are, and that goes for gender, race, or personal calling.
What is the degree of your involvement in politics? Do you identify at all with the modern approach to the Left/Right dichotomy?
In terms of American politics, the Right is a bunch of uptight, self-righteous Christians, and the Left are exactly the same but pretend they aren't. I have no need for either. Money is the only real political force in this nation. I don't vote, and I have no political affiliation.
Most western societies seem oblivious to the fact that their liberal ideology and liberal immigration policies are contradictory. Why is this?
Maybe it is because Western governments are, at this point in history, run much like corporations. Corporations care about headcount first and foremost when it comes to the drones who run daily operations, and it seems like America is adopting this method. I hear theories that the state of our immigration policy is designed to cultivate more voters by leveraging their agendas and making a lot of grandiose promises. It seems hard to argue, because the people of this country certainly don't benefit. Moreover, just about everything our leaders say on the subject don't seem to match the reality of the situation at all. And hey, if all these people with divergent creeds are forced upon each other, we'll be too busy struggling on a person-to-person level to ever stand up to the ones who keep making it possible. Then again, we still technically have the right to vote every last one of those idiots out of office, and nobody seems to be doing that either.
3 Comments