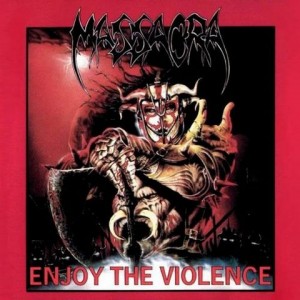 Know how to kill! Nothing is rarer, and everything depends on that. Know how to kill! That is to say, how to work the human body like a sculptor works his day or piece of ivory, and evoke the entire sum, every prodigy of suffering it conceals in the depths of its shadows and its mysteries. There! Science is required, variety, taste, imagination… genius, after all.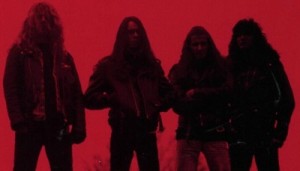 … So spake the lyrically impassioned and thoroughly blood-splattered master torturer from Octave Mirbeau's exploitative allegory 'Le Jardin des Supplices' — a work often regarded as the French parallel to Joseph Conrad's 'Heart of Darkness' in its mutual objective towards smashing the moral edifices of Western civilization and exposing the corrupted, putrefying soul beneath. Framed in this excerpt is a rational, eloquent and yet sickeningly grotesque declaration of sadism as a fine art — or even a manifestation of divine love — which so happens to mesh very excellently with the more measured methods that Massacra had undertaken for their second opus Enjoy The Violence, an album that has historically competed with its predecessor Final Holocaust for total lordship over the death metal world. While the ivory sceptre is generally awarded to the debut by merit of its raw, inexorable and blindingly brilliant riff-saladry, an equally convincing case can be argued on behalf of Enjoy The Violence — a sophomore effort in the greatest sense of the word. No longer does songwriting resemble frantic tornadoes of jagged phrases, bewildering developments and hazardously unhinged instrumentation: here we find Massacra, having done their thorough "research of tortures", limiting their machinations of aural infliction down to a choice but variegated selection, with all parts oiled, honed, and sharpened for excruciating efficiency.

Markedly fewer motifs are employed — a few even resurface on multiple songs — and yet it is this very spareness that imparts such character and memorability unto each composition, along with a newfound, almost cinematic command over tempo, texture, voicing and atmosphere. In addition to the familiar Destruction-esque, adrenaline-rushed thrashing fare, songs of pure death-doom are introduced, serving to showcase both the band's ability to stage ominous and imposing dirges in the grandiosely operatic tradition, as well as the most tasteful musicianship yet to be wrought by the Duval/Tristani guitar duo and even percussionist Chris Palengat. Bassist and co-vocalist Pascal Jörgensen, whose efforts were unfortunately somewhat smothered by the crêpe-flat production on Final Holocaust, now rises to the status of an eminent narrator, complete with audible basslines and a dictatorial roar that bears with it the all the glorious and savage atavisms of the Gallic warrior spirit. A richly imagined, brutal and at times sardonic album, Enjoy The Violence is very much Massacra's second masterpiece and — like the aforementioned Mirbeau — speaks to the undercurrent of murder and pillage that flows blackly through even the modern, safe, and plastic societies that have pleasantly stultified us in this age of oblivion.
You take pleasure
In using violence
It's in your nature
Psychopathic sense
Psychological conflict
You're under my influence
You can't repress your instinct
I incite you to violence
-Thanatotron-
Tags: death metal, Enjoy the Violence, French Death Metal, massacra, social realism, Speed Metal