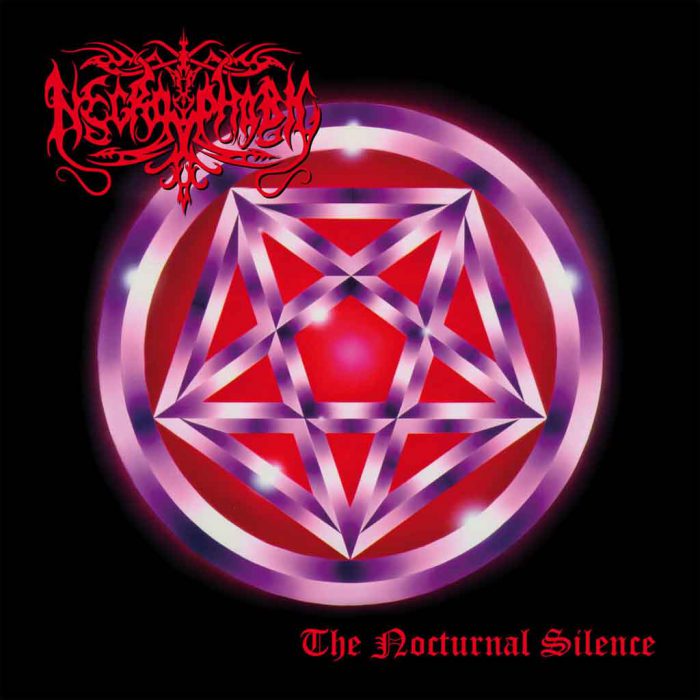 Every now and then, someone says (or writes) something so inane that the only proper response seems to be to quote the archly disturbing rant sampled in Necrophobic "Unholy Prophecies" from their 1993 melodic Swedish death metal album The Nocturnal Silence which goes something like this:
I am a Satanist. I believe in the Dark Lord. His time is coming very soon. Christ worshipers shall be slaughtered. Babies will be sacrificed at the steps of the temple of the Dark Prince, and fire will consume everything… I look forward to it.
In terms of the "all you people are insane, everything must burn" statements of this narrow modern life, this one ranks up there near the top for pure expression of the impulse to destroy which counteracts the passive-aggressive impulse to destroy which manifests the solipsistic robot-zombies of modernity.
It comes to us from the Dean Koontz novel Whispers and the 1990 film of the same name, in which sinister bookseller Chris Britton essentially declares an embrace of the end times.
This fits with the basic message of death metal, which is that thanks to modernity good and bad have become confused, meaning that modernity itself has become dysfunctional, insane, delusional, stupid, corrupt, unrealistic, dystopian, and horrible, and must be consumed in fire for some sense of sanity to remain.
Reading that as metaphor, the underground metal bands were correct, and like Francis Galton, Ted Kaczynski, Anton Long, Nick Land, Mencius Moldbug, Pentti Linkola, Guillaume Faye, Alain de Benoist, Friedrich Nietzsche, Plato, and other critics of the modern ("ultimate") phase of the civilization cycle, modernity must be undone.
Some of us prefer to burn its concepts — equality, diversity, democracy, socialism, high time preference, individualism, utilitarianism, solipsism, universalism — in the fires of condemnatory rhetoric and analysis, but it remains unclear how much we are succeeding, although the "arc of history" appears to have turned into itself and died of entropy.
Regardless, the opposer — Satan — stands against all that humans see as "good," and for independence of the strong and an ability to escape the mess instead of being enslaved to it. "It is better to reign in Hell, than serve in Heaven," says John Milton's Satan, and like Necrophobic and perhaps Dean Koontz, we are inclined to agree.
Ironically, Koontz is most known for his prediction of a Wuhan coronavirus almost four decades before the fact:
According to an online conspiracy theory, the American author Dean Koontz predicted the coronavirus outbreak in 1981. His novel The Eyes of Darkness made reference to a killer virus called "Wuhan-400" – eerily predicting the Chinese city where Covid-19 would emerge. But the similarities end there: Wuhan-400 is described as having a "kill‑rate" of 100%, developed in labs outside the city as the "perfect" biological weapon.
Tags: covid-19, dean koontz, death metal, i believe in the dark lord, necrophobic, Satanism, the nocturnal silence